Gift Cards
Toggle Nav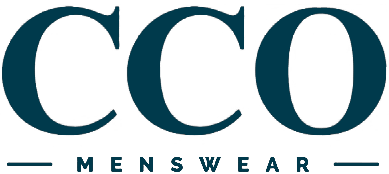 Shop our vast selection of men's 3-piece suits available in a myriad of colors, prints, and materials. The perfect option to wear to work, dinner at 5-star restaurant, or to your best friend's wedding, our versatile yet classic vested 3-piece suits are an excellent addition to your closet. With our variety of popular fashion suits for men, you're guaranteed to find something that matches both your style and captures the essence of your personality. Choose from our selection of high-quality suits in an assortment of different styles such as textured windowpane, checker plaid, jacquard, monochromatic, and many more.
We offer quality yet budget-friendly men's 3-piece suits in popular styles such as an executive double-breasted option for business wear, a modern slim fit, or a slanted button fashion suit for evening wear. Find your perfect fit online at CCO Menswear. To complete your outfit, add a classic white dress shirt and a pair of cuff links.
Our affordable prices allow you to buy a vested suit that matches any occasion! For a timeless, upscale look, a 3-piece suit is the ideal choice. Select your perfect suit from designers such as Royal Diamond, Canto, Vinci, Loriano, Apollo King, Solo 360, and Statement suits.
We at CCO Menswear pride ourselves in being able to offer the largest variety of affordable, designer suits available online. We strive to give our customers the largest selection to choose from so you can find a suit that satisfies all your needs. No need to keep scouring the internet searching for the perfect color or style, we offer an incredible selection of all colors, styles, materials, and sizes! We are certain that you will find exactly what you have been searching for here at CCO Menswear. Browse our inventory of men's 3-piece suits to choose a style that fits you perfectly and adds a pop to your bland suit collection.