Mastering The Art of Rocking Your Hoodie
Hoodies are a timeless wardrobe staple loved by people of all ages and walks of life. These versatile garments offer comfort, warmth, and effortless style. However, there is an art to rocking your hoodie with confidence and panache.
Whether you want to dress it up for a casual-chic look or maintain a relaxed vibe, mastering the art of wearing a hoodie can elevate your fashion game to new heights. In this style guide, we'll explore various tips and tricks to help you rock your hoodie like a fashion pro while staying comfortable and stylish.
Choose the Perfect Fit
The foundation of a great hoodie outfit lies in choosing the right fit. Avoid oversized or excessively tight hoodies, as they can drown your figure or make you look sloppy. Instead, opt for a hoodie that fits comfortably, skimming your body without clinging too much. A well-fitted hoodie complements your physique and allows for easy layering with other clothing items.
Embrace Neutral Colors
Neutral colors are a safe bet when it comes to creating a polished look with your hoodie. Classic shades like black, gray, navy, and beige offer endless styling possibilities and effortlessly blend with other pieces in your wardrobe. Neutral hues also exude sophistication, making it easier to dress up or down your hoodie depending on the occasion.
Elevate with Layers
Layering is a key technique to elevate your hoodie outfit. For a smart-casual look, consider adding a tailored blazer or a stylish leather jacket over your hoodie. This combination strikes the perfect balance between comfort and elegance, making it suitable for a casual office setting or a night out with friends. On colder days, throw on a trendy bomber jacket or a denim jacket for an effortlessly cool vibe.
Mix and Match with Bottoms
Pairing your hoodie with the right bottoms is essential to complete your ensemble. For a laid-back and sporty appearance, combine your hoodie with a pair of well-fitted joggers or athletic leggings. To achieve a more polished outfit, opt for dark-wash jeans or chinos that create a refined contrast with your casual hoodie. Dress up your hoodie even further with a midi skirt or tailored trousers, showcasing a perfect blend of comfort and style.
Accessorize Wisely
To add a personal touch to your hoodie outfit, accessorize wisely. A statement necklace, a stylish watch, or a fedora hat can instantly elevate your look. But remember, less is more. Choose one or two key accessories to avoid overwhelming your outfit and maintain the focus on your hoodie's effortless charm.
Don't Forget Footwear
The right footwear can make or break your hoodie ensemble. Sneakers are a classic choice, offering a comfortable and stylish option that complements the hoodie's casual nature. High-top sneakers add an urban edge, while white sneakers deliver a fresh and clean look. For a more polished appearance, consider wearing ankle boots or leather loafers.
Experiment with Hoodie Styles
Hoodies come in various styles, including zip-up, pullover, graphic prints, and logo designs. Don't be afraid to experiment with different styles to find what suits you best. A zip-up hoodie gives a laid-back vibe and is easy to layer, while a pullover offers a clean and streamlined look. Graphic prints and logos can add a touch of personality to your outfit, expressing your interests and preferences.
Conclusion
Mastering the art of rocking your hoodie involves understanding how to strike the perfect balance between comfort and style. By choosing the right fit, colors, and incorporating layering and thoughtful accessorizing, you can effortlessly create versatile and chic outfits suitable for various occasions.
Embrace your hoodie's potential and let it be the cornerstone of your fashion statement, expressing your individuality with flair and confidence. Whether you're running errands, hanging out with friends, or attending a casual event, your hoodie can be the ultimate style companion. So go ahead, put on your favorite hoodie, and show the world how you rock it!
Mastering Camp Collar Shirts Like a Pro
Camp collar shirts have surged back into the fashion scene with their vintage charm and laid-back appeal. Perfect for both casual and semi-formal occasions, these shirts exude a sense of effortle...
Read more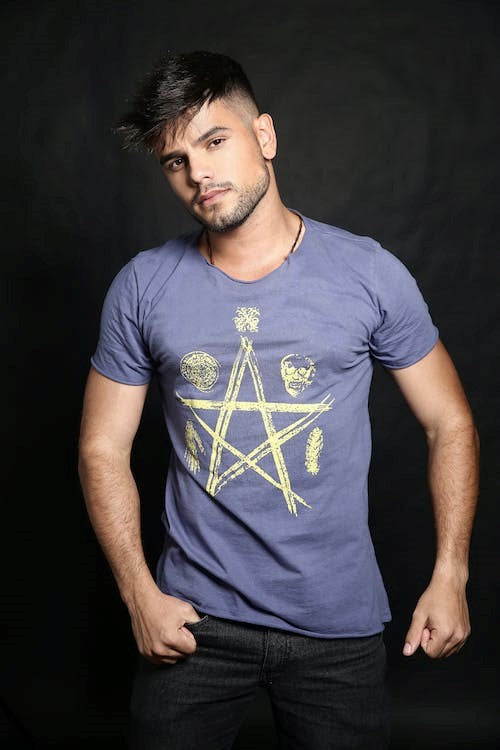 Mastering the Art of Dressing Every Day
Are you tired of standing in front of your closet each morning, trying to figure out what to wear? Are you tired of feeling underdressed or overdressed for every occasion? Mastering the art of dr...
Read more