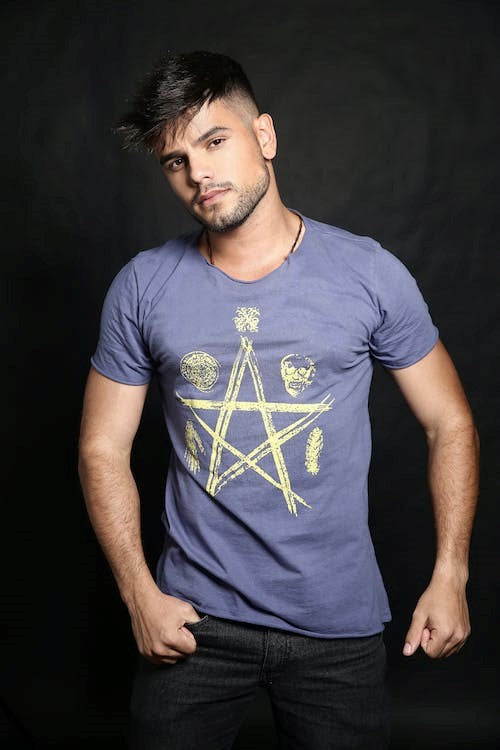 Mastering the Art of Dressing Every Day
Are you tired of standing in front of your closet each morning, trying to figure out what to wear? Are you tired of feeling underdressed or overdressed for every occasion? Mastering the art of dressing every day is a skill that every man can benefit from.
In this comprehensive guide, we will take you through the essential steps to elevate your style and become a fashion-forward individual. From understanding the fundamentals of men's fashion to building a versatile wardrobe, we've got you covered. Let's dive in!
Understand Your Body Type
The first step towards mastering the art of dressing is to understand your body type. Not all clothing styles are created equal, and what looks great on one person may not necessarily suit another. Identify your body type (e.g., ectomorph, mesomorph, endomorph) and find clothing that complements your natural physique. For instance, slim-fit clothes work well for ectomorphs, while mesomorphs can opt for a more tailored fit.
Build a Versatile Wardrobe
A well-rounded wardrobe is essential for dressing every day with ease. Invest in timeless and versatile pieces that can be mixed and matched for various occasions. Essential items include:
Crisp white dress shirts
Classic navy and charcoal suits
Neutral-colored chinos and trousers
Versatile blazers
High-quality denim jeans
Polo shirts and well-fitted t-shirts
Brown and black leather shoes
A few statement accessories (ties, pocket squares, watches)
Dress for the Occasion
Adaptability is key when mastering the art of dressing. Always dress appropriately for the occasion, whether it's a formal business meeting, a casual weekend outing, or a semi-formal event. Learn the dress codes and etiquettes for different occasions to ensure you always leave a positive impression.
Develop a Signature Style
While it is crucial to be versatile, having a signature style can set you apart from the crowd. Experiment with different looks, colors, and patterns to discover what resonates with your personality. Your signature style can be as simple as a favorite accessory or a particular type of clothing you feel most confident in.
Pay Attention to Fit
No matter how stylish the clothing is, ill-fitting garments can ruin your entire look. Always prioritize fit when shopping for clothes. Tailoring is your best friend. Find a reliable tailor who can adjust your clothing to ensure they fit perfectly, enhancing your overall appearance.
Embrace Neutral Colors
Neutral colors are a man's best friend when it comes to creating a versatile wardrobe. Shades like navy, charcoal, beige, olive, and white can be easily mixed and matched with various outfits. They also exude a timeless and sophisticated vibe.
Accessorize with Care
Accessories can elevate your style, but moderation is key. Avoid over-accessorizing, as it can make your outfit look cluttered. Instead, focus on a few well-chosen pieces that complement your clothing and reflect your personality.
Stay Updated with Fashion Trends
While classic styles never go out of fashion, staying informed about current trends can add a contemporary touch to your wardrobe. Follow fashion magazines, influencers, and online platforms to gather style inspiration and incorporate modern elements into your outfits.
Conclusion
Mastering the art of dressing every day requires a combination of understanding your body type, building a versatile wardrobe, dressing appropriately for each occasion, and developing a signature style.
Embrace classic and timeless pieces while staying open to incorporating modern trends. With careful attention to fit and accessorizing, you can present yourself with confidence and flair in any situation. Remember, style is an ongoing journey, so keep exploring and refining your fashion sense. Dress well, feel great, and conquer the world with your impeccable style!
Mastering The Art of Rocking Your Hoodie
Hoodies are a timeless wardrobe staple loved by people of all ages and walks of life. These versatile garments offer comfort, warmth, and effortless style. However, there is an art to rocking you...
Read more
Elevate Your Style with the Perfect Suit
In the world of men's fashion, nothing exudes elegance and sophistication quite like a perfectly tailored suit. A well-fitted suit has the power to transform a man's appearance, boosting his conf...
Read more