Elevate Your Style with the Perfect Suit
In the world of men's fashion, nothing exudes elegance and sophistication quite like a perfectly tailored suit. A well-fitted suit has the power to transform a man's appearance, boosting his confidence and leaving a lasting impression.
Whether you are attending a formal event, a business meeting, or simply want to elevate your everyday style, investing in the right suit can make all the difference. In this blog, we'll explore the elements of the perfect suit for men, helping you achieve a timeless and suave look that will turn heads and stand the test of time.
The Importance of a Perfect Fit
When it comes to suits, fit is king. Ill-fitting suits can undermine even the most stylish ensemble. Opt for a suit that hugs your body in all the right places, accentuating your best features while maintaining comfort.
The jacket should sit smoothly across your shoulders, and the sleeves should end at your wrist bone. Trousers should have a clean break at the shoes and fit snugly around the waist without being too tight. Remember, a tailor can work wonders, so consider getting your suit custom-fitted for that impeccable look.
Classic Colors and Timeless Patterns
While experimenting with bold colors and patterns can be fun, a classic suit's versatility lies in neutral colors like navy, charcoal gray, and black. These colors are not only timeless but also easy to mix and match with various dress shirts and ties. For those seeking a touch of sophistication, subtle patterns like pinstripes or herringbone can add an extra layer of elegance to your attire without being overly flashy.
Quality Fabric for Lasting Appeal
Investing in a high-quality fabric is essential for both comfort and durability. Wool suits are a top choice due to their breathability, resilience, and ability to maintain shape. For warmer climates or special occasions, consider lightweight and breathable fabrics like linen or cotton. Avoid synthetic materials as they can compromise both comfort and appearance.
Pay Attention to Details
Small details can make a significant impact on your overall appearance. Pay attention to the buttons, lapels, and pocket styles. Single-breasted suits with two buttons are classic and flattering for most body types, while peak lapels add a touch of modernity and elegance. As for pockets, flap pockets offer a traditional look, while jetted pockets give a sleeker appearance. Don't forget to choose quality buttons that complement the suit's color and style.
Tailoring Your Shirt and Tie
A well-fitted dress shirt is the perfect complement to your suit. Choose a shirt that complements the suit's color and pattern, and ensure it fits snugly around the neck and shoulders. Additionally, a tie can be a statement piece or a subtle accent to your overall look. Play around with different textures and patterns, but ensure the tie complements the suit and shirt combination.
Conclusion
Elevating your style with the perfect suit for men is a timeless and powerful fashion choice. With attention to fit, classic colors, quality fabrics, and meticulous details, you can achieve a look that exudes confidence and sophistication on any occasion.
Remember, a well-tailored suit is an investment that pays off with lasting appeal and compliments aplenty. So, whether you're dressing for a formal event or seeking to enhance your everyday style, embrace the transformative power of a perfectly tailored suit and make a lasting fashion statement wherever you go.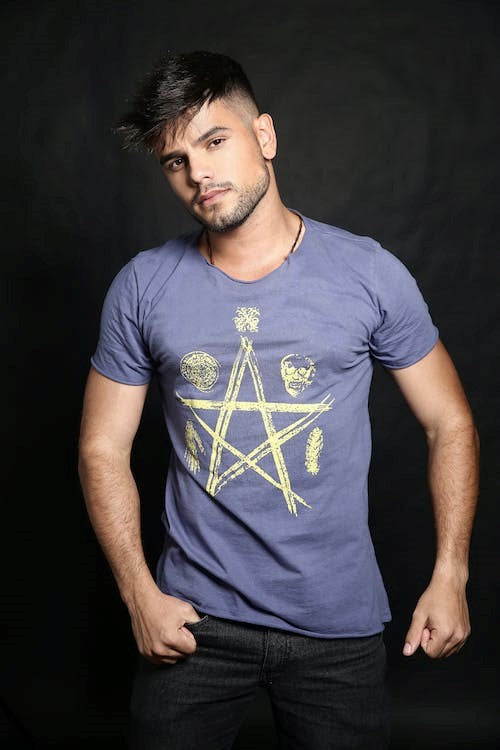 Mastering the Art of Dressing Every Day
Are you tired of standing in front of your closet each morning, trying to figure out what to wear? Are you tired of feeling underdressed or overdressed for every occasion? Mastering the art of dr...
Read more