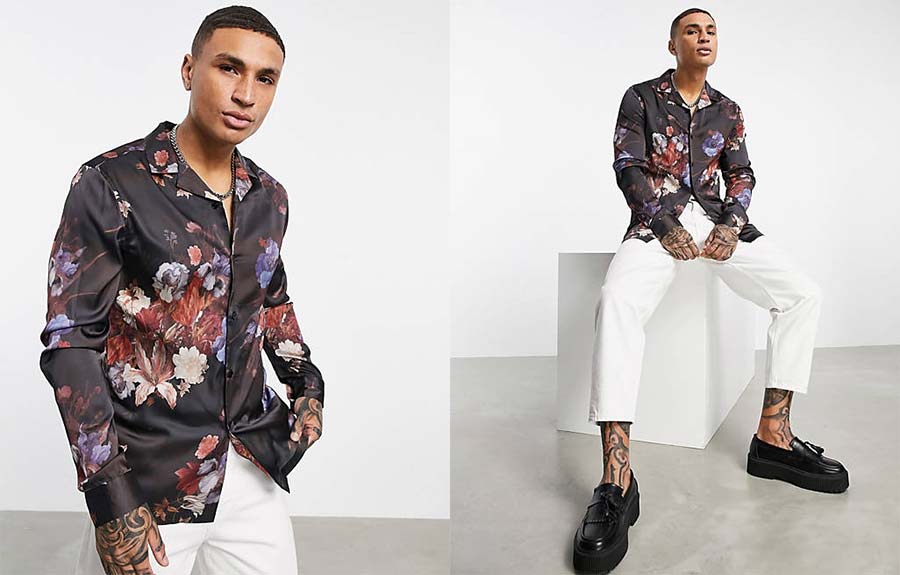 What are the Essential Wardrobe Staples for Men?
When it comes to building a versatile and stylish wardrobe, it's important to have a foundation of essential clothing items that can be mixed and matched for various occasions. These timeless pieces form the backbone of your style and ensure that you're always well-dressed. So, what are the key wardrobe staples that every man should have? Let's dive into the must-haves that will keep you looking sharp and put-together.
1. Crisp White Dress Shirt: A white dress shirt is the cornerstone of any men's wardrobe. It's incredibly versatile and can be dressed up with a suit for formal events or paired with jeans for a more casual look.
2. Well-Fitted Blazer: A well-fitted blazer instantly elevates your style. It can be worn with dress pants, chinos, or even jeans, making it suitable for both professional and smart-casual settings.
3. Classic Pair of Denim Jeans: A quality pair of dark denim jeans is a must. They can be dressed up with a blazer or down with a casual t-shirt, making them suitable for a wide range of occasions.
4. Tailored Suit: Having a well-tailored suit in your wardrobe is non-negotiable. Whether it's for business meetings, weddings, or formal events, a suit exudes confidence and sophistication.
5. Versatile Trench Coat: A trench coat adds an elegant touch to your outfit while providing practical protection from the elements. It's a timeless outerwear piece that works well in both professional and casual settings.
6. Quality Leather Shoes: Invest in a pair of high-quality leather shoes. A classic pair of dress shoes and versatile leather sneakers are essential for completing different looks.
7. Casual T-shirts and Polos: Casual t-shirts and polos are perfect for laid-back occasions. Opt for neutral colors and quality fabrics for a polished appearance even in casual outfits.
8. Dress Pants and Chinos: A few pairs of well-fitting dress pants and chinos in versatile colors can be mixed and matched with various shirts and jackets, creating a range of outfits.
9. Classic Watch: A classic watch is a timeless accessory that adds a touch of sophistication to any outfit. It's a subtle yet impactful detail that shouldn't be overlooked.
10. Neutral Sweaters and Cardigans: Neutral-toned sweaters and cardigans provide warmth and style during colder months. They can be layered over shirts or worn alone for a polished yet cozy look.
In conclusion, these essential wardrobe staples form the foundation of a well-rounded men's clothing collection. By investing in quality pieces that can be mixed and matched, you'll be able to create a wide variety of outfits for every occasion while maintaining a polished and stylish appearance.