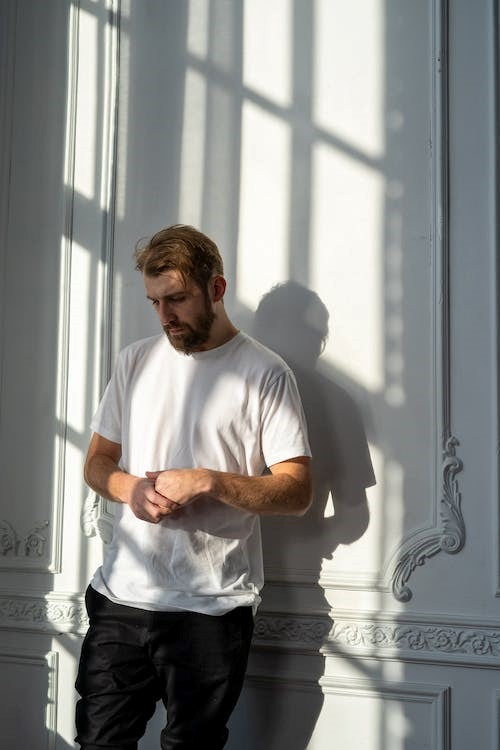 A Guide to Rocking Blank T-Shirts Like a Pro
When it comes to versatile and timeless wardrobe essentials, nothing quite compares to a classic blank t-shirt. This unassuming piece of clothing has the power to transform your look from casual to stylish, and from laid-back to polished.
In this guide, we will dive into the art of rocking blank t-shirts like a pro, exploring various styling tips, outfit ideas, and insider tricks to help you master the art of effortless cool.
The Perfect Fit Matters
The foundation of any great outfit starts with the fit of your blank t-shirt. Opt for a size that skims your body without being too tight or too loose. The shoulder seams should align with your natural shoulder line, and the sleeves should hit just above the mid-bicep for that classic masculine look. A well-fitting t-shirt not only flatters your physique but also ensures comfort throughout the day.
Embrace Monochromatic Minimalism
One of the easiest ways to elevate your blank t-shirt game is by adopting a monochromatic approach. Pair a black or white t-shirt with similarly colored jeans or chinos for an effortlessly chic ensemble. This minimalistic style exudes confidence and ensures a timeless, put-together appearance.
Layering for Depth
Layering is a fantastic technique to add depth and texture to your outfit. Throw on an open flannel shirt or a lightweight bomber jacket over your blank t-shirt for an instant style upgrade. Experiment with different layering options depending on the season and occasion – think denim jackets, overshirts, or even a tailored blazer for a semi-formal twist.
Elevate with Accessories
Accessories can make or break an outfit, and blank t-shirts are the perfect canvas to showcase your personal style. Add a touch of sophistication with a sleek leather belt, a stylish watch, or a pair of classic sunglasses. Don't shy away from experimenting with statement pieces like a chunky necklace or a trendy hat to infuse your unique flair.
Dress Up or Down with Footwear
Blank t-shirts are incredibly versatile and can seamlessly transition from casual to smart-casual with the right choice of footwear. Pair them with clean white sneakers for a relaxed vibe, or switch to leather loafers or Chelsea boots for a more refined look. Matching your shoes to the occasion can instantly level up your t-shirt ensemble.
Graphic Tees for Personal Expression
While we're discussing blank t-shirts, it's important to acknowledge the power of graphic tees as well. Graphic prints allow you to express your interests, passions, and sense of humor. Whether it's a vintage band logo, a thought-provoking slogan, or a nature-inspired design, a well-chosen graphic tee can become the focal point of your outfit.
T-Shirt Fabric and Quality
Investing in high-quality blank t-shirts is essential for achieving a polished appearance. Look for t-shirts made from premium materials like supima cotton or a cotton-blend for a soft, comfortable feel that drapes elegantly. These fabrics not only enhance the look but also ensure durability and longevity, making them a worthwhile addition to your wardrobe.
Conclusion
Mastering the art of rocking blank t-shirts like a pro is all about attention to detail, experimentation, and embracing your personal style. By focusing on fit, layering, accessories, and footwear, you can effortlessly transform a simple t-shirt into a sophisticated and stylish ensemble.
Whether you are aiming for a casual daytime look or a refined evening outfit, blank t-shirts provide the perfect canvas for your sartorial creativity. So, go ahead, confidently embrace the blank t-shirt and let your fashion prowess shine through!