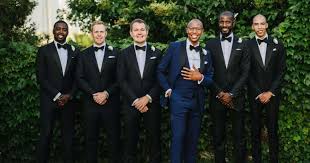 Choosing the Perfect French Cuff Shirt Color and Pattern
The allure of French cuff shirts lies not only in their refined design but also in the diverse array of colors and patterns they come in. Choosing the right combination can elevate your look and reflect your personal style. Let's dive into the world of French cuff shirt colors and patterns to help you make the perfect choice.
Classic White: A white French cuff shirt is a timeless essential. It's incredibly versatile and pairs well with virtually any suit or tie. From formal events to business meetings, a white French cuff shirt is a safe bet that exudes elegance.
Subtle Patterns: If you're aiming for a sophisticated yet understated look, opt for shirts with subtle patterns like fine stripes or a micro-check. These patterns add visual interest without overpowering your outfit.
Bold Patterns: For those looking to make a statement, bold patterns such as wide stripes or intricate prints are excellent choices. Pair them with solid-color ties to balance the overall look.
Color Palette: Consider your skin tone and personal preferences when selecting colors. Lighter shades like pastels can convey a softer appearance, while darker tones exude confidence and power.
Occasion Matters: Match the color and pattern of your French cuff shirt to the occasion. Neutral colors and classic patterns work well for formal events, while bolder choices can be embraced at more casual gatherings.
Remember, your French cuff shirt is a canvas for self-expression. Whether you prefer the classic elegance of white or the daring appeal of patterns, the key is to choose what resonates with your style and makes you feel confident and stylish.