How to Buy a Tailored Suit?
When it comes to dressing for success, nothing quite matches the timeless elegance and confidence of a well-tailored suit. Whether you are attending a formal event, interviewing for a job, or simply want to elevate your everyday style, a tailored suit is a versatile wardrobe essential that exudes sophistication.
But how do you ensure you get the perfect suit that fits like a glove and complements your style? In this guide, we will walk you through the steps on how to buy a tailored suit that's tailored to perfection.
Define Your Purpose
Before you start your suit-buying journey, consider the purpose of your new suit. Are you buying it for a specific occasion, such as a wedding or a job interview? Or do you need an everyday suit for business meetings or other professional events? Your purpose will determine the suit's style, fabric, and color, so it's essential to have clarity on this from the beginning.
Set a Budget
Tailored suits can vary significantly in price, so it's crucial to establish a budget that aligns with your financial constraints. Keep in mind that a well-crafted, high-quality suit is an investment that will last for years, so consider spending a little more for superior craftsmanship and materials.
Find a Reputable Tailor
The heart and soul of a great tailored suit lies in the hands of a skilled tailor. Research and choose a reputable tailor or a trusted tailor shop in your area. Ask for recommendations from friends, family, or colleagues who've had positive experiences with tailors. Read online reviews and check their portfolio to get a sense of their expertise.
Schedule a Consultation
Once you have identified a tailor, schedule a consultation. During this meeting, you'll discuss your style preferences, fabric choices, and the purpose of your suit. The tailor will take your measurements, ensuring a custom fit that highlights your best features and conceals any imperfections.
Select Your Fabric
The fabric of your suit plays a crucial role in its overall look, feel, and comfort. Common suit fabrics include wool, cotton, linen, and blends. Wool is versatile and suitable for all seasons, while cotton and linen are perfect for warm weather. Consider the climate and your intended use when selecting the fabric.
Choose the Style
Suits come in various styles, including single-breasted, double-breasted, two-piece, and three-piece. Opt for a style that matches your body type and personal taste. Single-breasted suits are versatile and work for most body shapes, while double-breasted suits offer a more formal and structured appearance. Decide on lapel style (notch, peak, or shawl) and the number of buttons as well.
Pay Attention to Details
The devil is in the details when it comes to tailored suits. Discuss your preferences for pockets, cuffs, and vents. Customize the lining and select buttons that complement the suit's overall aesthetic. These details can add a personal touch and make your suit unique.
The Fitting Process
A great tailor will provide a series of fittings to ensure your suit fits perfectly. Be patient during this process, as multiple fittings may be necessary to make precise adjustments to the suit. Pay attention to how the suit feels and make sure you can move comfortably.
Final Review and Alterations
Before taking possession of your suit, conduct a final review to ensure it meets your expectations. Be vocal about any concerns or adjustments that need to be made. A reputable tailor will make these final alterations to ensure you're delighted with the end result.
Maintenance and Care
Once you have acquired your tailored suit, proper maintenance is essential. Invest in a high-quality suit hanger and take it to a professional dry cleaner for cleaning and pressing when necessary. Follow care instructions to preserve the suit's integrity and longevity.
Conclusion
In conclusion, buying a tailored suit is a rewarding experience when you invest time and effort into the process. A well-fitted suit is a powerful statement of your style and confidence. By following these steps and choosing a skilled tailor, you can ensure that your tailored suit becomes a treasured addition to your wardrobe, ready to help you shine in any setting.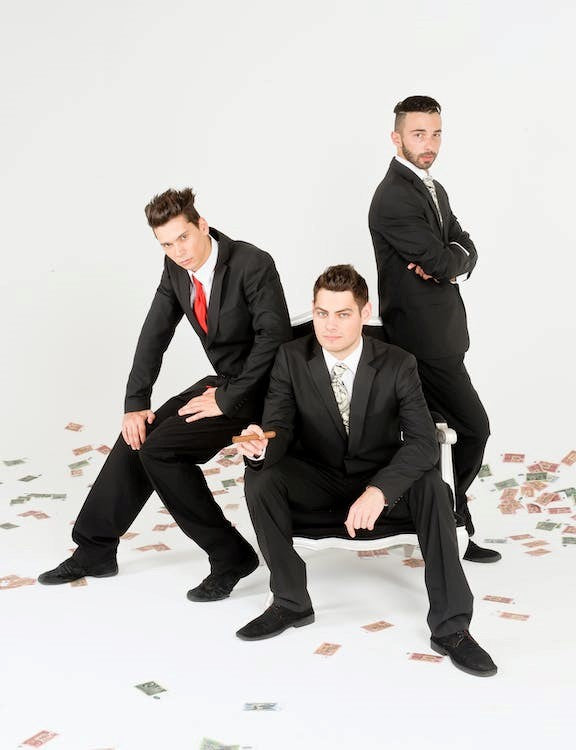 What Shirt to Wear with a Casual Suit?
A casual suit is the perfect blend of sophistication and relaxed style. Whether you are dressing for a semi-formal event or a casual day at the office, knowing what shirt to wear with a casual sui...
Read more