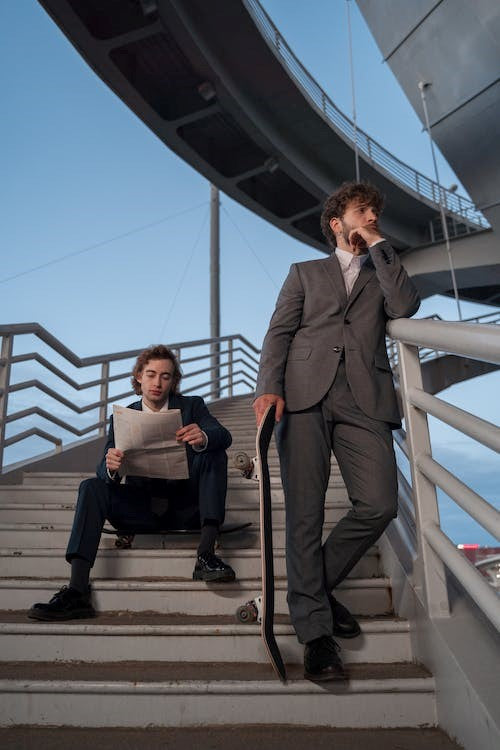 How to Wear an Informal Suit?
Gone are the days when suits were reserved solely for formal occasions. In the modern world, the lines between casual and formal wear have blurred, giving rise to the informal suit. This versatile ensemble allows you to combine the timeless charm of a suit with a relaxed, everyday style.
Whether you are heading to a business-casual meeting or a semi-formal event, knowing how to wear an informal suit can help you strike the perfect balance between smart and laid-back. In this blog, we will guide you through the art of mastering the informal suit look, complete with tips and style ideas that are sure to turn heads and keep you comfortable.
The Foundation: The Right Suit
To start your journey towards wearing an informal suit with flair, you need to select the right suit. Here's what to look for:
Fabric: Opt for suits made from lightweight and breathable materials such as cotton, linen, or seersucker for a casual feel. These fabrics are perfect for warm weather and ensure you stay comfortable.
Color and Pattern: Choose versatile colors like navy, light gray, or earthy tones, as they are easier to dress up or down. For a casual touch, consider suits with subtle patterns like checks or subtle pinstripes.
Fit: Fit is everything when it comes to suits. Make sure your suit is tailored to your body, but with a slightly relaxed feel. A slim-fit or modern-fit suit works best for an informal look.
Shirt Selection
Pairing your suit with the right shirt is key to achieving an informal appearance. Here are some tips:
Dress Shirt: A crisp, well-fitted dress shirt is a great choice. You can tuck it in for a more formal look or leave it untucked for a relaxed vibe.
Polo Shirt: A polo shirt can be a game-changer when worn under a suit jacket. It offers a sporty, yet sophisticated look.
T-Shirt: For the most casual take on the informal suit, try a high-quality crew-neck or V-neck T-shirt. This is perfect for relaxed outings or creative workplaces.
Footwear
Your choice of footwear can make or break your informal suit ensemble:
Sneakers: A pair of clean, minimalist sneakers can lend a youthful and sporty edge to your look.
Loafers: Loafers are a more polished option and work well if you want to lean towards the dressier side of casual.
Brogues: A nice pair of brogues adds a touch of sophistication to your informal suit without making it too formal.
Accessorize
Accessories are where you can inject personality into your informal suit:
Belt: A sleek leather belt complements your outfit and ensures a put-together appearance.
Watch: A stylish wristwatch adds a touch of elegance to your look and is a practical accessory.
Pocket Square: For a semi-formal twist, consider adding a pocket square to your suit jacket's breast pocket.
Keep It Casual
Remember that the key to mastering the informal suit is to keep it casual, so don't overdo it. Unbutton a button or two, roll up your sleeves, and feel free to skip the tie. This relaxed approach is what makes the informal suit so appealing.
Conclusion
Wearing an informal suit is all about striking a balance between smart and casual. With the right suit, shirt, footwear, and accessories, you can effortlessly navigate various settings, from semi-formal gatherings to creative workplaces.
So, go ahead and experiment with your style, embrace the versatility of the informal suit, and make a statement with your unique, casual elegance.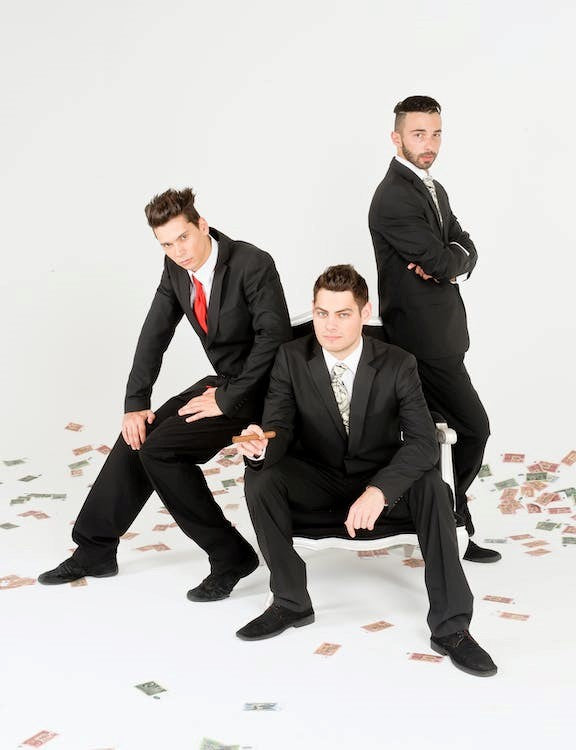 What Shirt to Wear with a Casual Suit?
A casual suit is the perfect blend of sophistication and relaxed style. Whether you are dressing for a semi-formal event or a casual day at the office, knowing what shirt to wear with a casual sui...
Read more
How much should a Good Suit Cost?
In the world of men's fashion, a well-tailored suit is the ultimate symbol of style, sophistication, and professionalism. Whether you are suiting up for a special occasion, an important business m...
Read more