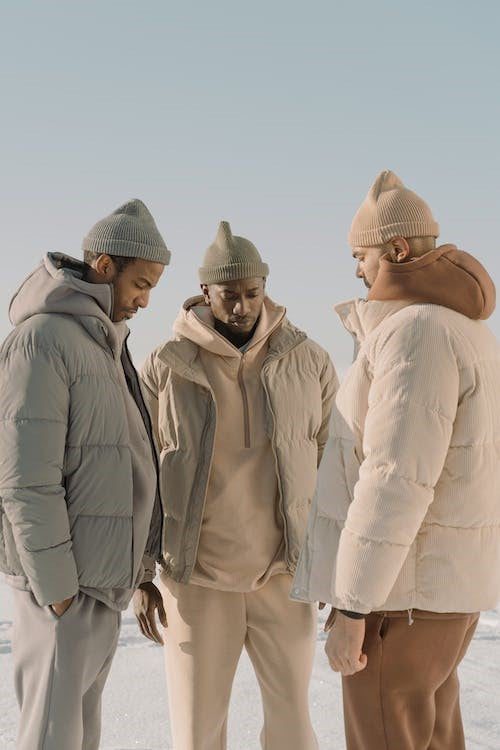 Master the Art of Winter Chic
Winter is the season of crisp air, cozy nights, and of course, the opportunity to elevate your style with winter chic outfits. As the temperatures drop, it is essential to strike a balance between staying warm and looking sophisticated. In this blog, we will explore how men can master the art of winter chic, combining fashion with functionality to create stylish ensembles that can withstand the chill.
Layering: The Foundation of Winter Chic
Layering is the key to staying warm and stylish during the winter months. Start with a base layer, such as a thermal or lightweight merino wool shirt, to trap body heat. Add a classic flannel or chambray shirt for a stylish touch and an extra layer of warmth. Top it off with a well-fitted sweater or cardigan in a neutral color to complete the ensemble. This combination not only keeps you snug but also adds depth and texture to your outfit.
Invest in Quality Outerwear
Your winter wardrobe is incomplete without a statement outerwear piece. A tailored wool coat or a sleek parka can instantly elevate your style game. Choose versatile colors like navy, charcoal, or camel, which are easy to pair with various outfits. Ensure the coat fits well and is roomy enough to accommodate layers underneath without looking bulky.
Embrace Textures and Fabrics
Winter provides the perfect opportunity to experiment with different textures and fabrics. Incorporate pieces like tweed blazers, corduroy pants, and cashmere scarves into your wardrobe. These materials not only add visual interest but also provide added insulation against the cold weather.
Cozy Knits: Sweaters and Cardigans
A well-chosen sweater or cardigan can be the focal point of your winter outfit. Opt for classic crew-neck or V-neck sweaters in neutral colors for a timeless look that pairs well with dress pants or jeans. Chunky cable-knit sweaters are perfect for casual outings, while cashmere or merino wool cardigans exude sophistication for more formal occasions.
The Versatile Turtleneck
A turtleneck is a versatile winter essential that can be dressed up or down effortlessly. Pair it with tailored trousers for a refined and polished look or wear it under a blazer for a sophisticated appearance. For a more relaxed vibe, combine a turtleneck with dark denim and leather boots.
Tailoring Matters
Never underestimate the power of a well-tailored outfit. Properly fitted clothing can instantly elevate your style, even in the cold winter months. Invest in tailored coats, pants, and shirts to achieve a sharp and polished look.
Accessorize Thoughtfully
Accessories not only add a finishing touch to your outfit but also provide additional warmth. Opt for high-quality leather gloves, a stylish wool beanie, and a classic wool scarf to complete your winter ensemble. Stick to neutral colors or complement your outfit with subtle patterns and textures.
Conclusion
Mastering the art of winter chic for men involves striking a balance between fashion and functionality. By incorporating layering techniques, investing in quality outerwear, and embracing textures and fabrics, you can stay warm while looking effortlessly stylish throughout the winter season.
Remember to prioritize tailoring and accessorize thoughtfully to complete your winter chic look. So, embrace the chilly weather and show off your winter style prowess with confidence!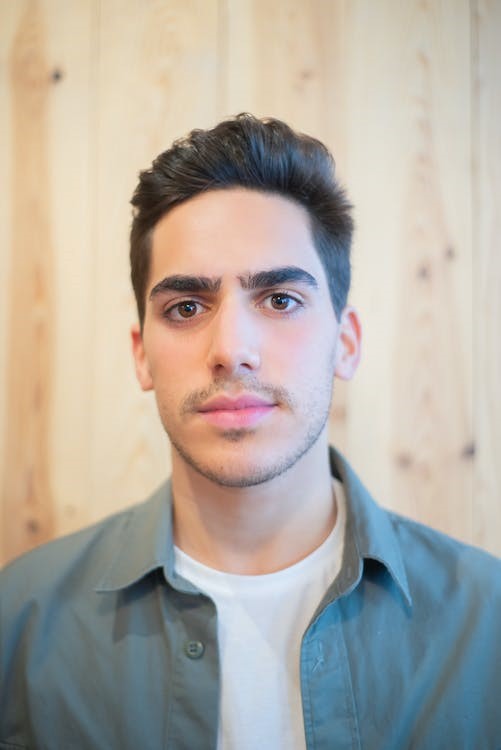 Mastering Camp Collar Shirts Like a Pro
Camp collar shirts have surged back into the fashion scene with their vintage charm and laid-back appeal. Perfect for both casual and semi-formal occasions, these shirts exude a sense of effortl...
Read more