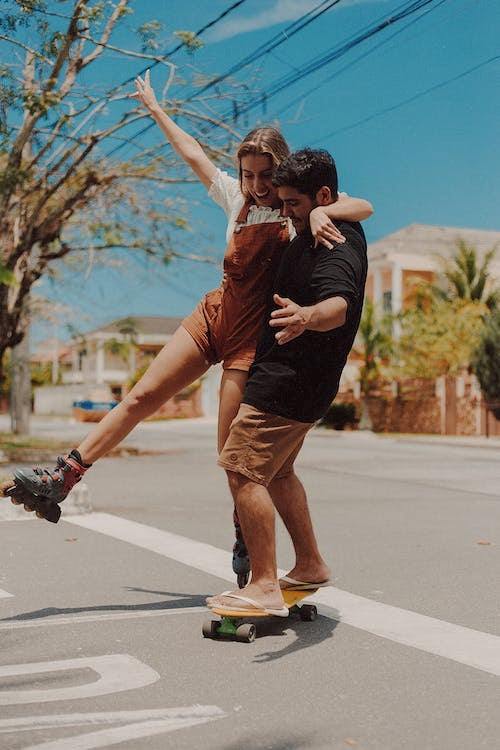 Stylish Summer Date Attire: A Guide for Men to Dress to Impress
As the summer sun shines brightly, love is in the air, and it is time to embark on romantic adventures with that special someone. Whether you are heading out for a casual afternoon picnic, a fancy dinner at a rooftop restaurant, or a fun outdoor activity, one thing remains constant – the desire to make a lasting impression.
Your attire plays a crucial role in expressing your personality and confidence. So, in this guide, we will explore the art of dressing to impress for summer dates, helping you elevate your style and leave a lasting mark on your partner's heart.
Embrace the Lightness
When the temperature soars, comfort becomes paramount. Opt for lightweight and breathable fabrics like cotton, linen, or chambray to keep cool while exuding elegance. Linen shirts are a classic summer staple that can be effortlessly paired with chinos, shorts, or even dressier trousers, creating a versatile ensemble for various date settings.
Play with Colors
Summer is the perfect time to inject vibrant colors into your wardrobe. Soft pastels like sky blue, mint green, and blush pink are excellent choices to create a fresh and inviting look. These hues not only complement the season but also exude a sense of sophistication and modernity.
Crisp White Shirt
A well-fitted white shirt can be the cornerstone of a stylish summer wardrobe. It is incredibly versatile, suitable for both casual and dressier occasions. Pair it with tailored shorts or chinos for a laid-back yet refined look, or dress it up with a lightweight blazer for a more formal setting.
Shorts Done Right
While shorts are a summer staple, it is crucial to wear them appropriately for a date. Opt for tailored shorts that hit just above the knee and avoid overly baggy or athletic styles. Chino shorts in neutral colors like beige or navy are a safe bet and can be paired with a polo shirt or a linen button-up for a polished look.
Don't Underestimate Footwear
The right choice of footwear can elevate your outfit from average to exceptional. Ditch the flip-flops and go for more refined options like loafers, boat shoes, or espadrilles. These styles strike a perfect balance between casual and dressy, ensuring you look effortlessly stylish.
Dressing Up for a Night Out
For evening summer dates at upscale restaurants or events, consider a lightweight blazer in a light color like beige or light gray. Combine it with a well-fitted dress shirt and chinos for a sophisticated yet relaxed appearance. Roll up the sleeves for a more laid-back vibe while keeping it refined.
Stay Sun-Smart
Don't forget to protect yourself from the sun's rays while looking stylish. A fashionable hat not only adds a touch of elegance but also shields you from the heat. Opt for a straw fedora or a stylish Panama hat to complement your summer attire.
Accessories Matter
Subtle and well-chosen accessories can make a significant difference. A sleek leather watch, a tasteful bracelet, or even a simple necklace can add a personal touch to your outfit. However, remember that less is more when it comes to accessories, so avoid overdoing it.
Grooming and Personal Hygiene
No outfit can make up for poor grooming and personal hygiene. Take care of your skin, nails, and hair. A well-groomed appearance indicates that you value yourself and your date. Don't forget to apply sunscreen to protect your skin from sun damage.
Dress for the Occasion
Lastly, always consider the specific date activity and location when selecting your outfit. Different venues call for different dress codes, so it's essential to dress appropriately for the occasion. Whether it is a beachside stroll, a romantic dinner, or a casual coffee date, adapt your attire to suit the environment.
Conclusion
Summer is a time of warmth, joy, and the perfect opportunity to create beautiful memories with someone special. By embracing lightweight fabrics, playing with colors, and paying attention to detail, you can effortlessly dress to impress on your summer dates.
Remember that style is an extension of your personality, so embrace it with confidence and a genuine smile. By following these guidelines, you'll be ready to make a lasting impression on your date and ensure that your summer love story blossoms beautifully. Happy dating!