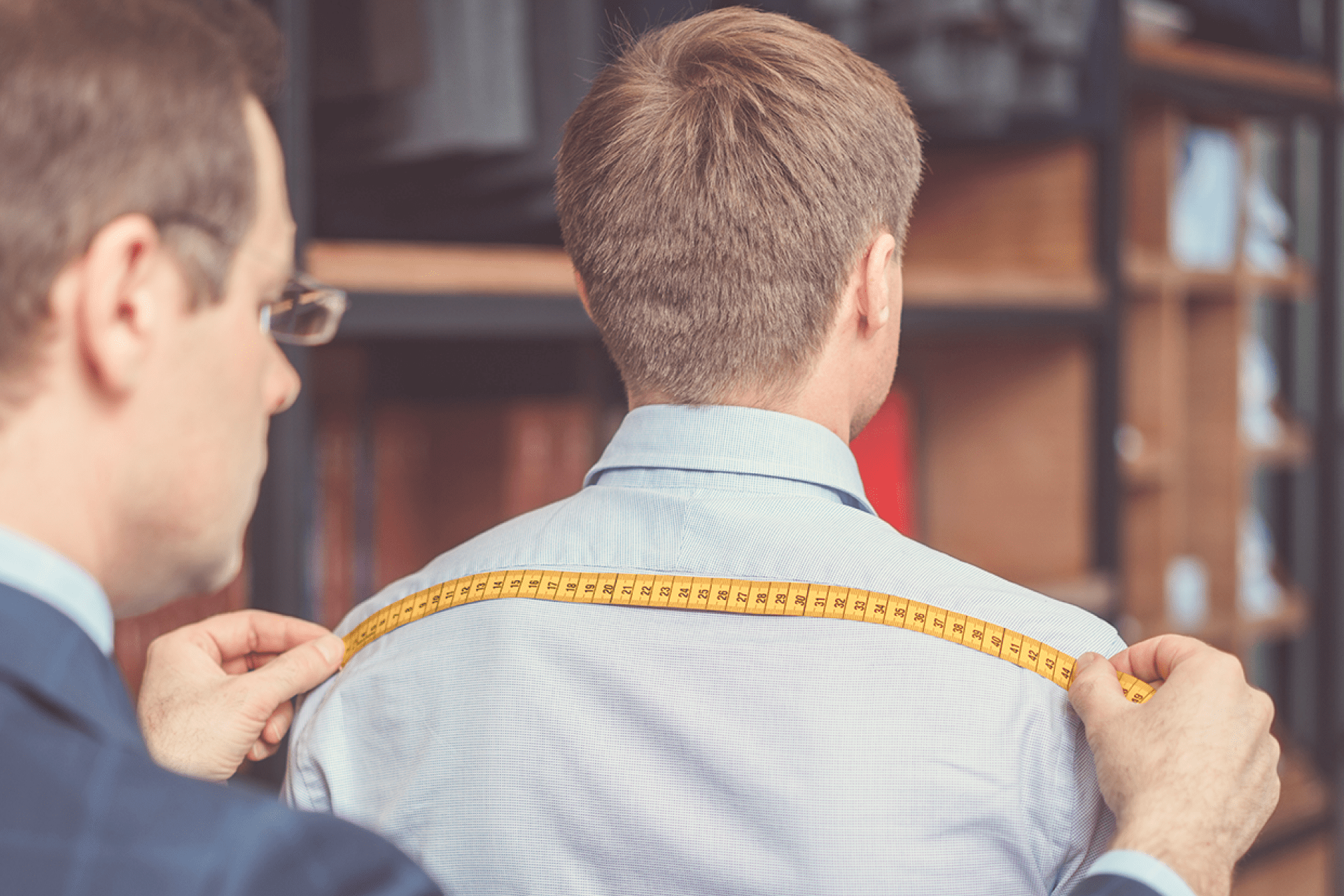 The Perfect Fit: A Guide to Men's Clothing Sizes
Achieving the perfect fit is the key to looking polished and feeling confident in your clothing. However, deciphering men's clothing sizes can be a challenge due to variations across brands, styles, and even countries. In this guide, we'll provide you with essential tips and insights to navigate men's clothing sizes and ensure that your wardrobe fits you impeccably.
Understanding Measurement Basics
Before diving into specific clothing items, it's important to understand basic measurements:
Chest: Measure around the fullest part of your chest, under your armpits, and across your shoulder blades.

Waist: Measure around your natural waistline, which is usually above your belly button and below your ribcage.

Hips: Measure around the widest part of your hips and buttocks.

Inseam: Measure the inside of your leg, from your crotch to your ankle, for pant length.
Shirts and Jackets
When shopping for shirts and jackets, focus on the following measurements:
Chest: Ensure the shirt or jacket fits comfortably around the fullest part of your chest.

Shoulders: The shoulder seam should align with the edge of your shoulder bone.

Sleeve Length: Sleeves should reach your wrist bone when your arms are at your sides.

Length: The shirt or jacket length should end around your hips or slightly below.
Pants and Trousers
For pants and trousers, consider these measurements:
Waist: The waistband should fit snugly around your waist without being too tight.

Hips: Ensure the pants provide enough room in the hips and buttocks without sagging.

Inseam: The inseam length determines the pant's leg length. Choose a length that hits the top of your shoe's heel without dragging on the ground.

Rise: The rise is the distance between the crotch and the waistband. It should feel comfortable and not overly tight.
Footwear
When it comes to footwear:
Size: Measure your foot length and width and refer to the brand's size chart for accurate sizing.

Width: Pay attention to width options (e.g., narrow, regular, wide) to ensure a comfortable fit.
Fitting Room and Alterations
Whenever possible, try on clothing items before purchasing. Sizes can vary between brands, so don't hesitate to try different sizes to find the perfect fit. If an item fits well but needs minor adjustments, consider getting it tailored for a custom fit.
Online Shopping Tips
When shopping online:
Size Charts: Refer to the brand's size charts for accurate measurements.

Customer Reviews: Reading customer reviews can provide insights into whether an item runs true to size or not.

Return Policy: Ensure the online store has a hassle-free return policy in case the fit isn't right.
Confidence in the Perfect Fit
Achieving the perfect fit enhances your comfort and confidence in your appearance. Whether you're shopping for a tailored suit or casual t-shirts, understanding measurements and using size charts effectively will ensure that your wardrobe fits you flawlessly.
For further assistance or questions about men's clothing sizes, feel free to reach out to us at:
Email: info@emenuist.com Phone: 310-280-6302
In a world where casual attire has become the norm, the classic elegance of a well-fitted suit still holds the power to turn heads and command respect. Whether you are attending a formal event or ...
Read more