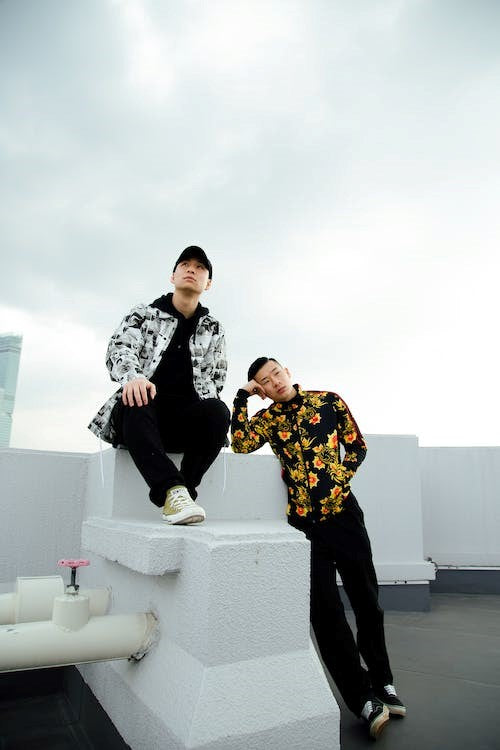 Top Tips for Embracing New Trends Like a Pro
In today's fast-paced world, staying on top of new trends is essential, not just in fashion but in various aspects of life. Whether it's technology, lifestyle, or personal development, embracing new trends can help men stay relevant, innovative, and successful.
However, keeping up with the constant flux of trends can be overwhelming. Fear not, for in this blog, we'll share valuable tips to help you embrace new trends like a pro, enabling you to navigate the ever-changing landscape with confidence and style.
Stay Informed and Curious
The first step to embracing new trends is to stay informed and curious about what's happening around you. Make it a habit to read magazines, blogs, and websites that cover topics of your interest, such as men's fashion, technology, fitness, and lifestyle. Follow influencers and thought leaders in these areas on social media, as they often share valuable insights about emerging trends.
Start Slow and Experiment
When new trends emerge, it's easy to get carried away and overhaul your entire lifestyle. However, it's wiser to start slow and experiment. Dip your toes into the trend waters by trying out smaller elements first. For instance, if you're curious about a new fashion trend, try incorporating a single trendy piece into your existing wardrobe. This way, you can assess how comfortable you feel with the change before fully committing to it.
Understand Your Personal Style
While embracing new trends is exciting, it's crucial to maintain your personal style identity. Not every trend will suit you, and that's perfectly fine. Take the time to understand what you feel most comfortable and confident in. Identify the trends that align with your personality and complement your existing style. By combining trends with your unique flair, you will create a captivating and authentic look that sets you apart from the crowd.
Network and Engage
Interacting with like-minded individuals who are enthusiastic about new trends can be inspiring and educational. Attend industry events, workshops, and seminars to network with professionals and other trend enthusiasts. Engage in meaningful discussions, share your insights, and learn from others' experiences. Being part of a trend-focused community will keep you motivated and up-to-date.
Embrace Technology and Innovation
As technology continues to advance rapidly, it has a profound impact on various aspects of life. Embracing technological trends can significantly enhance your productivity and efficiency. Whether it's using the latest apps to stay organized, adopting smart home devices, or leveraging innovative tools for personal growth, incorporating technology into your lifestyle can elevate your overall experience.
Be Open to Change
Change is the only constant in life, and being open to it is crucial when embracing new trends. Sometimes, trends may challenge your existing beliefs or comfort zones. Embrace the uncertainty and consider it as an opportunity for growth. Being adaptable and open-minded will enable you to navigate new trends effortlessly and embrace fresh perspectives.
Quality Over Quantity
With an array of trends vying for attention, it is essential to remember that quality matters more than quantity. Instead of trying to follow every trend out there, focus on those that align with your values and interests. Invest in high-quality products and experiences that will stand the test of time. This approach ensures that you stay on-trend without overwhelming your life or budget.
Conclusion
Embracing new trends like a pro requires a balanced approach of staying informed, being open-minded, and maintaining your unique style. By following these top tips, you will be able to navigate the ever-changing landscape of trends confidently.
Remember, it is not about blindly following every trend, but about adapting those that resonate with your personality, goals, and aspirations. So go ahead, step into the world of new trends, and conquer it with style and grace!