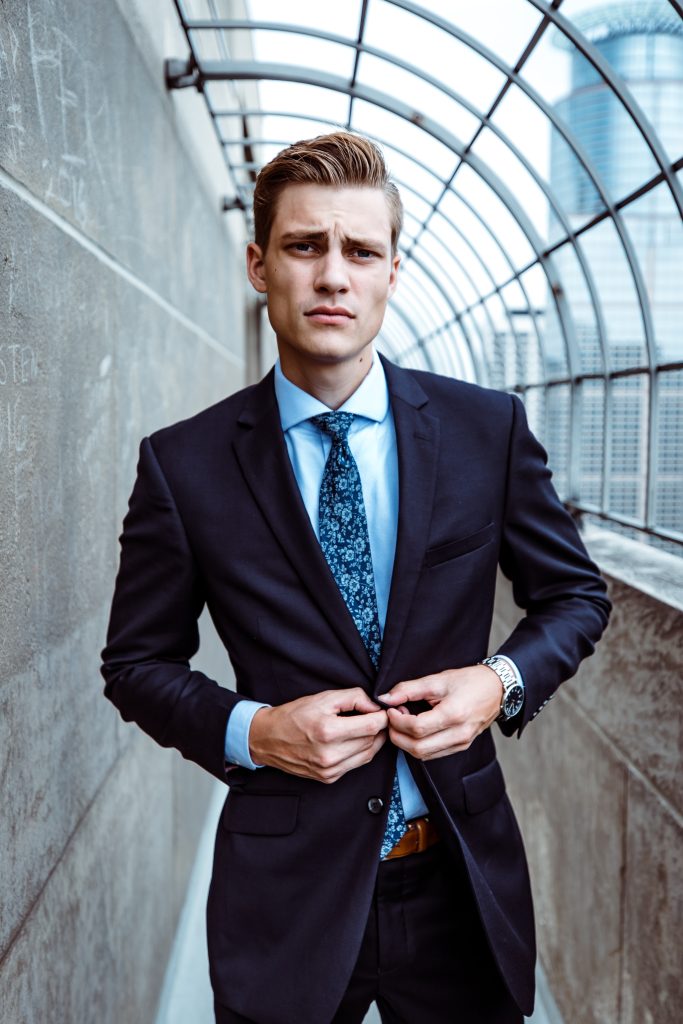 Unraveling the Distinctions Among Cheap, Expensive, and Inexpensive Suits
When it comes to finding the perfect suit, understanding the differences between cheap, expensive, and inexpensive options is essential for making a smart and stylish choice. As a discerning individual seeking both quality and value, it's crucial to decode what sets these suits apart. In this blog, we delve into the world of suits, exploring Emensuits' offerings, and shedding light on the disparities between cheap, expensive, and inexpensive suits.
1. Cheap Suits:
Cheap suits are often mass-produced with cost-cutting measures in mind. These suits are typically made from low-quality materials, such as synthetic fabrics, and lack attention to detail in their construction. The fit and cut may be generic, leading to an unflattering and ill-fitting appearance. While cheap suits may be budget-friendly, they often sacrifice durability and style.
2. Expensive Suits:
Expensive suits are the epitome of luxury and craftsmanship. Crafted from premium fabrics like fine wool, silk, or cashmere, these suits exude elegance and refinement. What sets them apart is the meticulous attention to detail, tailored fits, and often hand-sewn elements. Expensive suits are a symbol of status and exclusivity, designed to make a powerful and lasting impression.
3. Inexpensive Suits:
Inexpensive suits strike a balance between affordability and quality. These suits offer better materials and craftsmanship compared to cheap alternatives, making them a practical choice for budget-conscious individuals who still want a stylish and well-fitting suit. Inexpensive suits may not boast the same level of luxury as expensive ones, but they offer decent value for money and can elevate your look without breaking the bank.
Emensuits - Redefining Affordable Elegance
At Emensuits, we understand the importance of a well-tailored suit that doesn't compromise on quality or style. Our collection of inexpensive suits is designed to cater to your fashion needs without stretching your budget. We carefully curate fabrics and pay attention to craftsmanship to deliver suits that strike the perfect balance between elegance and affordability.
Key Differentiators at Emensuits:
Quality Materials: Our inexpensive suits are crafted from high-quality materials, offering durability and a refined appearance that sets them apart from cheap alternatives.

Tailored Fit: Emensuits provides suits with tailored fits, ensuring that they complement your body shape and enhance your overall appearance.

Variety of Styles: From classic to modern designs, our collection offers a wide array of styles and colors, giving you the flexibility to choose a suit that suits your taste and occasion.

Budget-Friendly: We believe that style shouldn't be confined to hefty price tags. Emensuits' focus on affordable elegance ensures that you can dress to impress without overspending.
Conclusion
Understanding the differences between cheap, expensive, and inexpensive suits empowers you to make a wise decision that aligns with your budget and fashion aspirations. Emensuits bridges the gap between affordability and elegance, providing well-crafted, tailored suits that elevate your style without compromising on quality. Whatever your preference, investing in a suit that suits your needs and showcases your individuality is a choice that's always in fashion.
What Men Should Wear to a Wedding
Weddings are joyous celebrations of love, and as a guest, it's essential to dress appropriately to honor the occasion and the couple tying the knot. Choosing the right outfit can be a bit tricky, a...
Read more