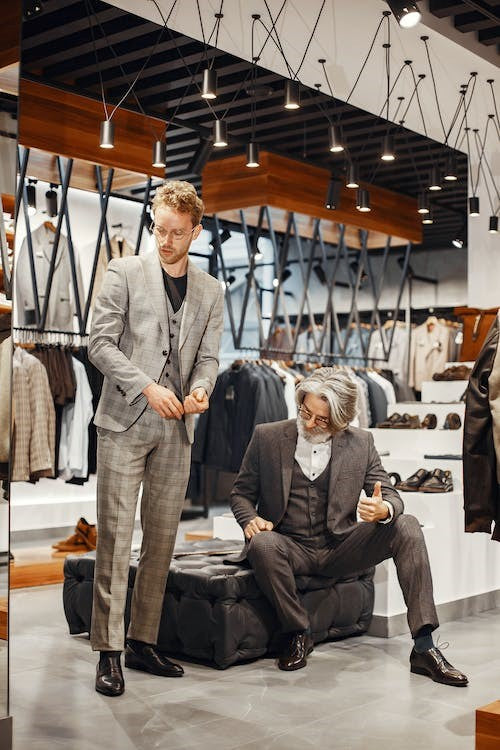 What Makes a Suit Modern?
In the world of men's fashion, the traditional suit has stood the test of time as a symbol of elegance and sophistication. While classic tailoring and timeless designs continue to be at the forefront, the modern man's suit has evolved to encompass a blend of style, functionality, and individuality.
In this blog post, we will explore the key elements that make a man's suit modern, with a focus on both style and practicality.
Slim Fit and Tailoring
Modern suits are characterized by their slim fit and tailored look. Gone are the days of boxy, oversized suits. The contemporary man's suit is designed to complement the body's natural silhouette, creating a sharp and polished appearance. Tailoring is essential to achieve this fit, ensuring that the suit jacket and trousers are customized to your unique measurements.
Versatile Fabrics
A modern suit is not limited to just one type of fabric. While wool remains a popular choice, you will also find suits made from breathable and lightweight materials like cotton and linen, perfect for warmer weather. Additionally, the inclusion of synthetic fabrics can add stretch and wrinkle resistance, making the modern suit more comfortable and practical for everyday wear.
Stylish Colors and Patterns
Modern suits offer a broader range of colors and patterns, allowing men to express their individual style. While traditional navy and charcoal gray suits are timeless, contemporary options include deep blues, rich browns, and even bold colors like burgundy and forest green. In terms of patterns, you can choose from classic pinstripes, checks, herringbone, or even experiment with bolder, more distinctive patterns.
Two-Button or One-Button Jackets
A hallmark of modern suiting is the two-button or one-button jacket style. These options give the suit a sleek and minimalistic appearance. Single-breasted jackets with a lower button stance have become the standard, offering a clean and modern look that's ideal for both formal and business-casual occasions.
Minimalistic Accessories
Modern suits often favor minimalistic accessories. Thin ties and pocket squares in complementary colors or patterns can add a touch of sophistication without overwhelming the outfit. Accessorizing with a watch or cufflinks is another way to make a subtle statement and complete the modern suit ensemble.
Functional Details
Practicality is a key component of the modern man's suit. Look for suits with functional features such as multiple interior pockets for smartphones and wallets, built-in technology for wrinkle resistance, and moisture-wicking properties to keep you comfortable all day long.
Sustainable and Ethical Choices
Modern men are increasingly conscious of the environmental and ethical aspects of their clothing choices. Sustainable and eco-friendly suits made from recycled materials or ethically sourced fabrics are becoming more popular. Supporting brands that prioritize responsible production methods is a modern approach to suiting.
Conclusion
The modern man's suit has evolved to embrace style, individuality, and functionality. Whether you're dressing for a formal event, a business meeting, or a night out on the town, the contemporary suit offers a wide range of choices to express your unique personality and stay comfortable throughout the day.
From slim fit tailoring to versatile fabrics and stylish colors, the modern suit is a timeless yet ever-evolving fashion statement. Embrace the elements that resonate with your personal style, and you will be sure to make a lasting impression in any setting.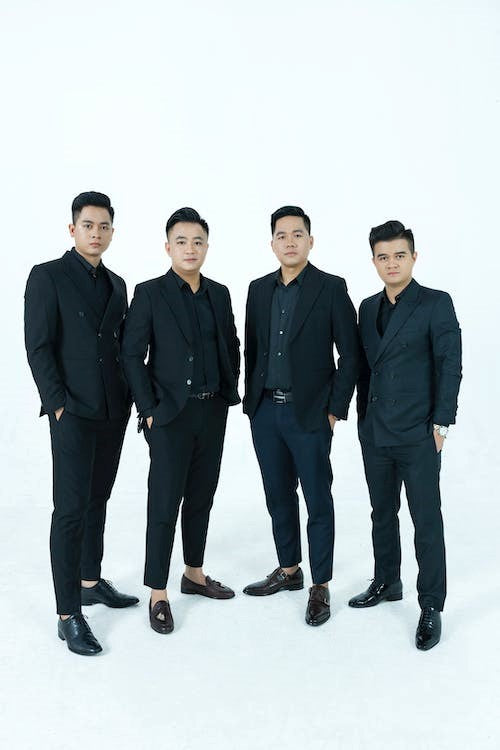 When was the Golden Age of Men's Suits?
In the world of fashion, certain eras stand out as defining moments for iconic styles. When it comes to men's suits, the term "Golden Age" evokes images of timeless elegance and sophistication. Bu...
Read more
The fashion world is full of choices, and one dilemma that many individuals face is whether they truly need a designer suit. While designer suits may conjure images of high-end runways and glamoro...
Read more