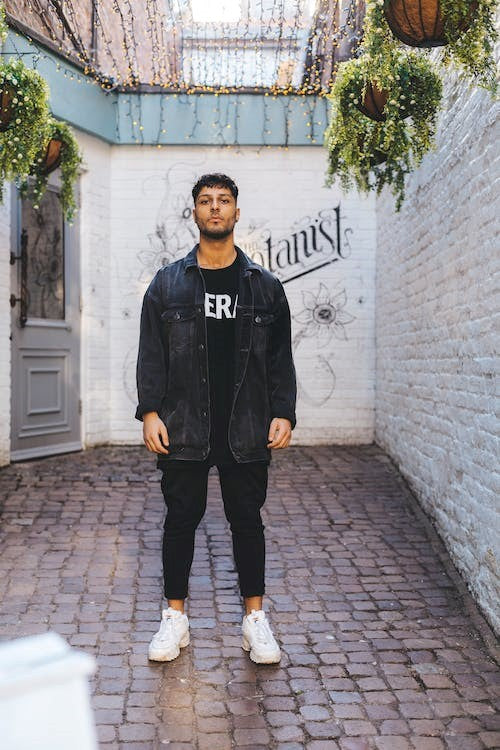 5 Rave Clothing Ideas to Make Guys Stand Out
Rave culture has taken the world by storm, providing an electrifying and liberating space for self-expression and creativity. As guys, attending a rave is not just about the music and dance, but also about making a bold statement with your clothing.
Embrace the vibrant energy and showcase your personality with these five rave clothing ideas that will make you stand out from the crowd. From head to toe, we've got you covered to ensure you're the center of attention on the dance floor!
Neon Extravaganza - Glow in the Dark
When it comes to rave clothing, nothing screams "stand out" quite like neon colors and glow-in-the-dark apparel. Opt for neon tank tops, t-shirts, or even full-on jumpsuits. Not only will these eye-catching colors get you noticed during the day, but they will also light up the night as you dance under the backlights. Accessories like neon bracelets, rings, and hats will add an extra dose of electrifying charm. Remember, the brighter, the better!
Bold Patterns and Psychedelic Prints
To truly make a statement, embrace bold patterns and psychedelic prints. Incorporate clothing adorned with geometric shapes, trippy patterns, and mesmerizing designs. Opt for shirts, hoodies, or even joggers featuring unique prints that speak to your personality. These visually stunning garments are sure to make you the focal point of any rave.
LED Fashion - Illuminate the Night
Step up your rave clothing game with LED fashion. LED shirts, shoes, and even caps are available in the market, allowing you to light up the night with your mesmerizing outfit. The LED lights sync with the music, creating a mesmerizing visual spectacle. Not only will you be noticed, but you'll also contribute to the overall rave atmosphere.
Accessorize with Face and Body Paint
Accessories are a must for any rave outfit, and face and body paint take it to the next level. Unleash your creative side and adorn yourself with glow-in-the-dark face paint, body paint, and UV-reactive designs. Get wild with your artistic expression, incorporating neon colors and intricate patterns. Not only does this make you stand out, but it also enhances the sense of unity and connection with fellow ravers.
Statement Footwear - Comfort and Style Combined
Your footwear can either make or break your rave outfit. Opt for stylish yet comfortable shoes that match your overall look. From high-top sneakers with bright patterns to LED light-up shoes, the choices are endless. Ensure your footwear not only complements your outfit but also supports your feet during hours of dancing and jumping.
Conclusion
Rave culture provides a vibrant canvas for guys to express their unique style and personality through clothing. By embracing neon colors, bold patterns, LED fashion, face and body paint, and statement footwear, you can confidently stand out and make a lasting impression on the rave dance floor.
Remember, raving is all about celebrating individuality and unity, so let your clothing reflect the electric energy of the event. Get ready to rave and make heads turn with your sensational and unforgettable attire!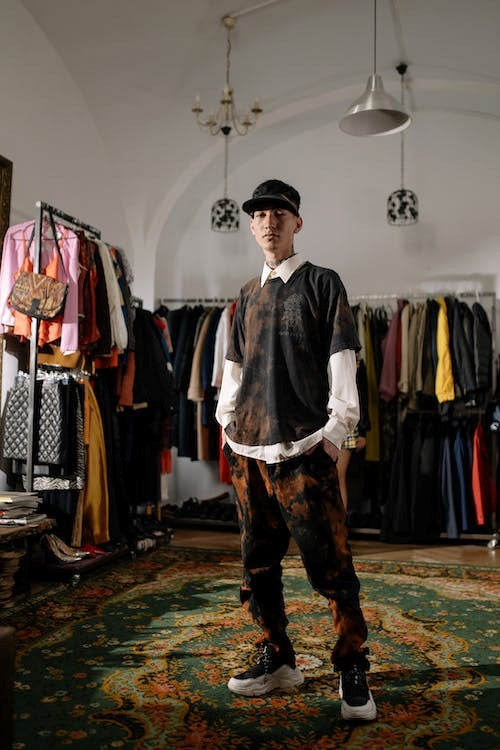 5 Reasons to Embrace Techwear Pants
In recent years, the fashion world has witnessed the rise of a unique and futuristic clothing trend known as techwear. Among the various tech-infused garments, techwear pants have emerged as a p...
Read more