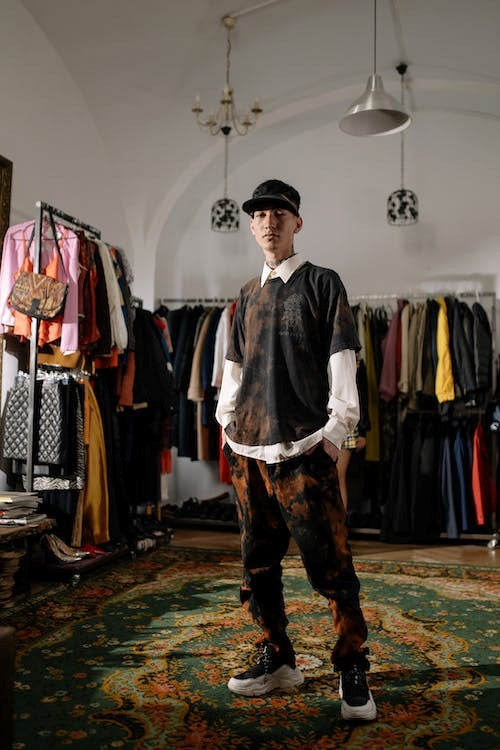 The Ultimate Loungewear Wardrobe for Stylish Men
In recent years, loungewear has become a staple in men's fashion, bridging the gap between style and comfort. No longer reserved solely for staying in, loungewear has evolved to serve as versatile attire suitable for various casual occasions. Whether you are working from home, running errands, or simply unwinding on weekends, a well-curated loungewear wardrobe ensures you always look effortlessly fashionable while feeling at ease.
In this guide, we will explore the key elements of building a stylish and comfortable loungewear wardrobe for men, ensuring you exude confidence and elegance, no matter the setting.
Prioritize Comfort without Compromising Style
The foundation of any outstanding loungewear wardrobe is comfort. Opt for soft, breathable, and high-quality fabrics such as cotton, modal, or bamboo blends. These materials offer excellent moisture-wicking properties, keeping you cool and comfortable throughout the day. Ensure that the loungewear fits well without being overly tight or loose, as the right fit can significantly impact your overall appearance.
Essential Loungewear Pieces
a) The Classic Joggers:
Joggers are a must-have in any loungewear collection. They offer a blend of style and comfort and can easily transition from lounging to running errands. Opt for neutral colors like black, navy, or gray, as they pair well with most tops.
b) Cozy Sweatpants:
For a relaxed and laid-back look, sweatpants are ideal. They are perfect for a cozy day indoors or a casual outing with friends. Look for slim-fit or tapered sweatpants to maintain a stylish silhouette.
c) Comfy Hoodies and Sweatshirts:
Hoodies and sweatshirts are quintessential loungewear pieces that provide both warmth and style. Choose versatile colors and consider investing in a zip-up hoodie for added functionality.
d) Stylish Henley Shirts:
Henley shirts offer a more refined and elevated look compared to regular t-shirts. They can be effortlessly dressed up or down and add a touch of sophistication to your loungewear ensemble.
e) Relaxed Tees:
Stock up on comfortable and well-fitted t-shirts in various colors and patterns. They serve as the backbone of your loungewear wardrobe and can be layered with other pieces for a more put-together look.
f) Lightweight Sweaters:
During cooler months, opt for lightweight sweaters made from materials like cashmere or merino wool. These will keep you warm without feeling bulky.
g) Cozy Robe:
For ultimate relaxation at home, invest in a plush, comfortable robe. It's the perfect piece to unwind in after a long day.
Versatility is Key
The key to a well-optimized loungewear wardrobe lies in versatility. Choose pieces that can be mixed and matched effortlessly to create various looks. For example, pair joggers with a Henley shirt for a casual outing or team up sweatpants with a hoodie for a relaxed yet stylish appearance. Versatile loungewear ensures you get the most out of each piece and minimizes the need for excessive clothing.
Embrace Neutral and Complementary Colors
When building your loungewear wardrobe, opt for neutral colors like black, gray, navy, and earth tones. These colors are timeless, easy to mix and match, and create a cohesive and polished look. Additionally, consider adding a few complementary accent colors to infuse your wardrobe with personality and style.
Pay Attention to Detail
Even in casual settings, attention to detail can make a significant difference. Opt for loungewear pieces with subtle details like contrast stitching, unique zippers, or refined logos. These small touches elevate the overall look and show that you take pride in your appearance.
Quality over Quantity
Rather than filling your wardrobe with numerous mediocre pieces, prioritize quality over quantity. Investing in well-made, durable loungewear ensures longevity and lasting comfort. Quality pieces are less likely to wear out quickly, saving you money in the long run.
Conclusion
Building a loungewear wardrobe for men that strikes the perfect balance between style and comfort is achievable with careful consideration and investment in versatile, high-quality pieces. Remember, loungewear is no longer just for relaxing at home; it's an essential part of contemporary men's fashion. Embrace comfort without compromising on style and enjoy the confidence and elegance that comes with a well-curated loungewear collection.