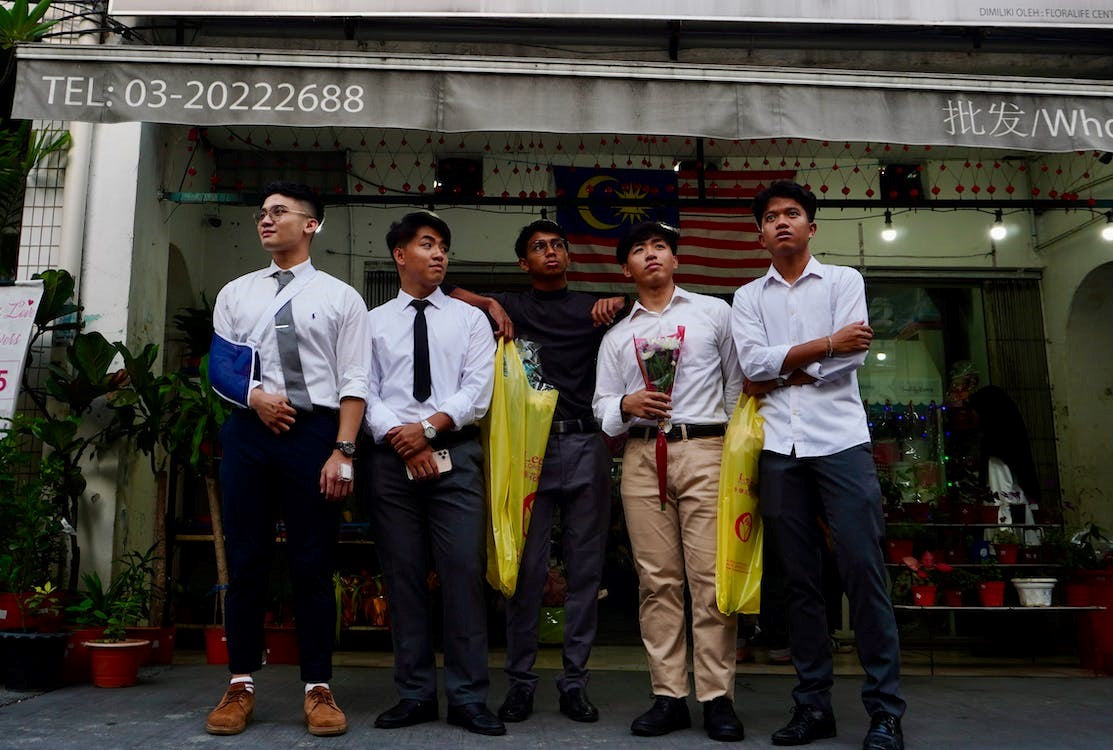 The Ultimate Guide to Finding the Best Shirts for Your Unique Body Shape
When it comes to dressing well, understanding your unique body shape is paramount. The right shirt can do wonders for your appearance, making you look more confident and stylish. However, finding the perfect shirt that complements your body shape can be a daunting task.
This comprehensive guide aims to help you navigate the world of men's shirts, providing valuable insights and tips to discover the ideal shirts that accentuate your best features while ensuring comfort and style.
Knowing Your Body Shape
Before diving into shirt styles, the first step is to identify your body shape. The common body shapes for men include:
a) Rectangle: Your shoulders, waist, and hips have similar measurements.
b) Triangle: Your shoulders are narrower than your hips.
c) Inverted Triangle: Your shoulders are wider than your hips.
d) Oval: You have a rounder midsection with fullness around the waist.
Understanding your body shape will help you choose shirts that create a balanced and flattering silhouette, boosting your overall style and confidence.
Dress Shirt Styles for Different Body Shapes
Now that you have identified your body shape, let's explore the various dress shirt styles that work best for each type:
a) Rectangle Body Shape: Choose shirts that add some dimension to your frame, such as those with patterns, prints, or textured fabrics. Opt for shirts with a slightly tapered waist to add definition.
b) Triangle Body Shape: To balance your proportions, opt for shirts with wider collars and structured shoulders. Look for shirts with horizontal patterns or bold prints to draw attention upward.
c) Inverted Triangle Body Shape: Emphasize your lower body by selecting shirts with darker colors or subtle patterns on the upper half. A tailored fit that doesn't hug the shoulders tightly will provide a flattering look.
d) Oval Body Shape: Go for shirts with vertical stripes or elongated patterns to create the illusion of a slimmer silhouette. Avoid overly tight shirts and instead choose a relaxed fit that drapes nicely over your midsection.
Shirt Fabrics and Comfort
Apart from considering your body shape, the fabric of the shirt also plays a significant role in your comfort. Cotton shirts are versatile and breathable, making them suitable for most occasions. For a dressier look, consider shirts made from silk or satin. Linen shirts are perfect for warm weather due to their excellent breathability.
The Right Fit
Finding the perfect fit is crucial for achieving a polished appearance. Avoid shirts that are too tight or too loose, as they can make you look disheveled. Focus on the following key areas for an ideal fit:
a) Shoulders: The seams should align with the edge of your shoulders.
b) Sleeves: Ideally, the sleeves should end at your wrist bone.
c) Collar: A snug collar that allows one finger to fit comfortably between your neck and the collar is ideal.
Colors and Patterns
The right color and pattern can make a significant difference in your overall appearance. Dark-colored shirts generally create a slimming effect, while lighter colors can make you look more relaxed. As for patterns, vertical stripes can elongate your frame, while horizontal stripes may add width. Solid colors are timeless and versatile, making them a safe bet for any occasion.
Personal Style and Occasion
Consider your personal style and the occasion for which you are selecting the shirt. A classic white dress shirt is a wardrobe essential for formal events, interviews, or business meetings. For casual settings, opt for polo shirts or button-down shirts in vibrant colors. Don't forget to accessorize appropriately with ties, bow ties, or pocket squares to elevate your look.
Conclusion
Finding the best shirts for your unique body shape can be a game-changer in enhancing your style and confidence. By understanding your body shape and considering factors like fit, fabric, colors, and patterns, you can effortlessly curate a shirt collection that complements your physique and fashion sense, ensuring you always look your best.