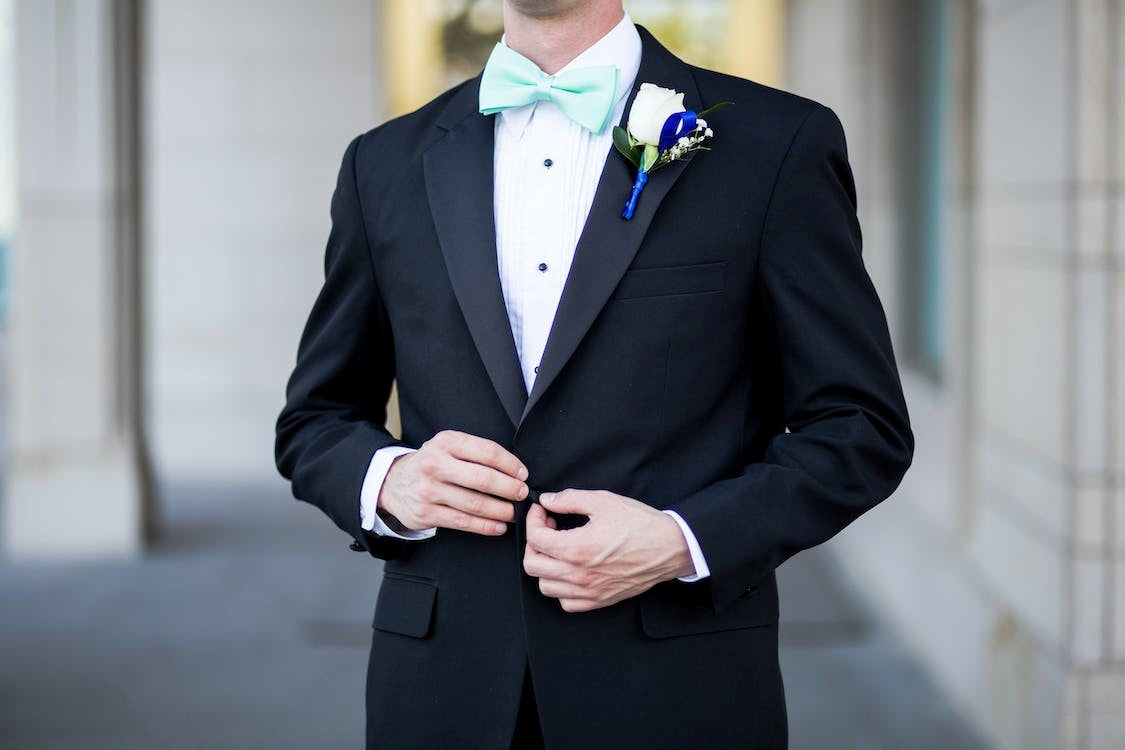 6 Essential Tips for Your Wedding Season Look
Wedding season is a time of joy and celebration, where love is in the air, and cherished moments are created. For men, attending weddings means dressing up in style, exuding confidence, and looking their absolute best.
Whether you are the groom, part of the wedding party, or a guest, nailing the perfect look is crucial. In this blog, we will discuss 6 essential tips to help men achieve the perfect look for wedding season, ensuring that they stand out in the crowd and create lasting impressions.
Choose the Right Outfit
The first step to achieving the perfect look for a wedding is selecting the right outfit. The choice of attire largely depends on the wedding's dress code and location. For formal weddings, opt for a classic tailored suit in black, navy, or charcoal gray.
If the event is semi-formal or outdoors, consider a well-fitted blazer paired with dress pants or chinos. Remember, fit is everything! Regardless of your body type, invest in tailoring to ensure your clothes fit like a glove, flattering your physique and boosting your confidence.
Colors and Fabrics
When choosing colors for your wedding attire, it is essential to complement the overall theme of the event. Neutral and timeless colors like navy, charcoal, and beige are always safe choices. However, if you want to stand out, subtle shades of pastels or deep jewel tones can add a touch of uniqueness without being too loud.
Furthermore, the fabric you choose plays a crucial role in comfort and aesthetics. Lightweight and breathable fabrics like linen or cotton are ideal for warm weather weddings, while wool and tweed are perfect for colder climates. Keep in mind that high-quality fabrics not only enhance your overall look but also ensure you feel comfortable throughout the long day of festivities.
Attention to Details
Achieving the perfect look is not just about the main components of your outfit but also the attention to detail. Paying attention to the finer elements will elevate your style game and demonstrate your fashion sensibility.
Consider wearing a pocket square that complements or contrasts with your tie. A stylish watch, tie clip, and cufflinks can add a touch of sophistication. Don't forget to match your belt and shoes, and if possible, coordinate your accessories with your partner's outfit to make a subtle yet charming statement.
Grooming and Personal Care
Looking impeccable at a wedding goes beyond the clothes you wear. Grooming and personal care are equally important in achieving the perfect look. Schedule a haircut a few days before the event to ensure it looks neat and well-groomed. For those sporting facial hair, trim it to perfection or shape it according to your face's contours.
A fresh shave, if you prefer a clean look, or a well-maintained beard can significantly impact your appearance. Remember to moisturize your skin, especially if the wedding is outdoors, and maintain good oral hygiene for a bright and confident smile.
Footwear Matters
A common mistake men make is overlooking their choice of footwear. Your shoes can either make or break your look, so invest in a high-quality pair that complements your outfit. For formal events, classic leather Oxford or Derby shoes in black or brown are timeless choices. Loafers or dressy brogues can work well for semi-formal or outdoor weddings.
Ensure that your shoes are clean and well-polished before the big day. Comfort is key as you'll likely be on your feet for an extended period, so break in your shoes beforehand to avoid discomfort.
Confidence and Posture
The final tip for achieving the perfect look for wedding season is to exude confidence and maintain good posture. No matter how well-dressed you are, lack of confidence can overshadow everything else. Stand tall, make eye contact, and smile genuinely. Confidence not only enhances your overall appearance but also leaves a positive and memorable impression on others.
Conclusion
Wedding season is a time of joy, love, and celebration, and looking your best is essential to honor the occasion. By following these six tips – choosing the right outfit, considering colors and fabrics, paying attention to details, grooming and personal care, selecting appropriate footwear, and exuding confidence – men can achieve the perfect look for any wedding.
Remember, the key is to strike a balance between personal style and adhering to the event's dress code. With these tips in mind, you are all set to make heads turn and create lasting memories during this wonderful season of love and togetherness.