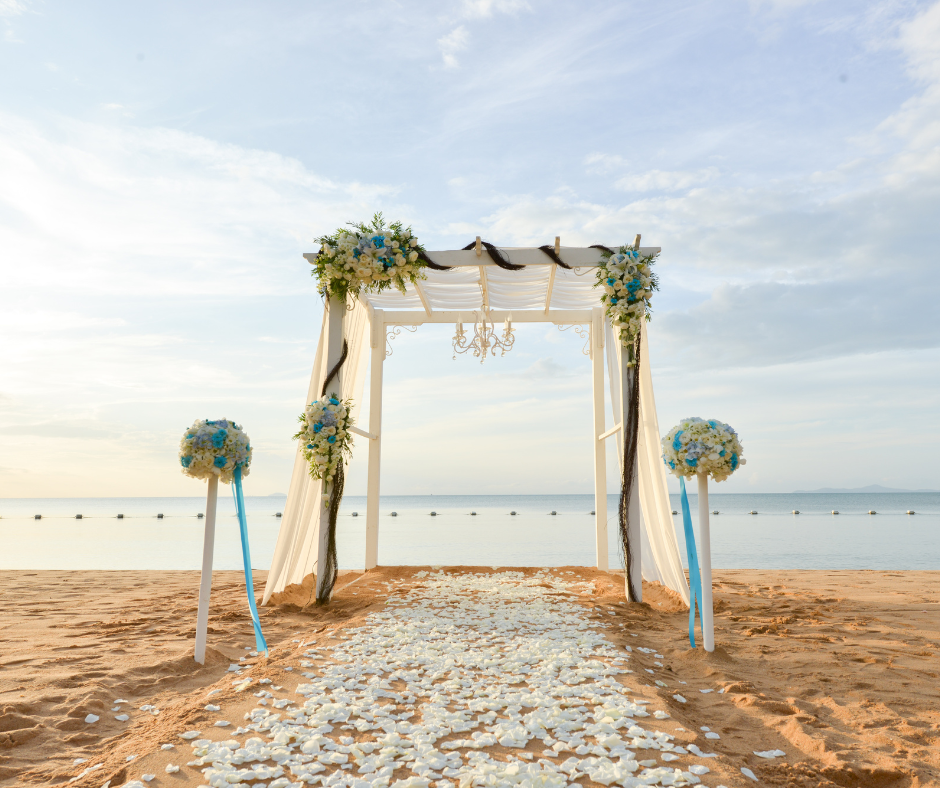 EmenSuits Style Guide: What Men Should Wear to a Beach Wedding
Welcome to EmenSuits' exclusive style guide! A beach wedding calls for a perfect balance of elegance and comfort. As a premier destination for sophisticated men's clothing, we understand the importance of dressing to impress while embracing the relaxed ambiance of a beachside celebration. In this blog, we'll help you find the ideal beach wedding attire that exudes class and confidence, ensuring you're dressed to impress on the big day.
Light and Breathable Fabrics: Beach weddings often take place in warm and sunny locations, so selecting the right fabrics is essential. Opt for breathable, lightweight materials like linen, cotton, or seersucker to stay cool and comfortable throughout the event. Our collection of suits and attire at EmenSuits offers a variety of high-quality fabrics perfect for beach environments.

The Classic Linen Suit: A linen suit is a timeless choice for a beach wedding. Its relaxed, yet refined, appearance complements the laid-back setting while maintaining an air of sophistication. Choose a light color such as beige, light gray, or pastel shades to harmonize with the natural beach surroundings.

The Casual Blazer and Dress Pants: For a more relaxed beach wedding dress code, consider pairing a stylish blazer with dress pants. Opt for a light-colored blazer in cotton or linen and combine it with well-fitted trousers for an effortlessly chic look. At EmenSuits, we offer a wide selection of blazers and pants that will ensure you look polished and on-trend.

Crisp Dress Shirts: Complete your beach wedding ensemble with a crisp, well-fitted dress shirt. Choose breathable fabrics like cotton or linen and light shades to stay comfortable and stylish. A classic white or light blue dress shirt is a versatile option that pairs well with any suit or blazer.

Accessorize with Care: Keep the accessories simple and tasteful. A stylish tie or bowtie can add a touch of elegance to your look, but consider going tie-less for a more relaxed vibe. Don't forget to wear comfortable dress shoes suitable for sandy terrain or opt for loafers or boat shoes to match the beachy atmosphere.

Sun Protection: While style is essential, your health and comfort come first. Don't forget to accessorize with sunglasses, a wide-brimmed hat, and sunscreen to protect yourself from the sun's rays during the outdoor ceremony and reception.
Conclusion: Dressing appropriately for a beach wedding doesn't mean compromising on style. At EmenSuits, we provide a range of high-quality clothing options that are perfect for celebrating the special day by the sea. Remember to choose light and breathable fabrics, embrace classic linen suits or casual blazer outfits, and accessorize thoughtfully to complete your beach wedding look. With EmenSuits, you'll look dashing, feel comfortable, and create lasting memories at any beach wedding. Happy shopping!