"How Can Men Elevate Their Casual Style?
Casual doesn't have to mean sloppy. Elevating your casual style is all about striking a balance between comfort and sophistication. If you're looking to up your casual fashion game, you've come to the right place. In this blog post, we'll explore practical tips to help men enhance their casual style and stand out from the crowd.
1. Start with Quality Basics: The foundation of a great casual wardrobe lies in high-quality basics. Invest in well-fitting jeans, chinos, plain t-shirts, and versatile sneakers. These items form the backbone of your casual outfits.
2. Fit Is Everything: Whether you're wearing a simple t-shirt or a pair of jeans, fit plays a crucial role. Avoid overly baggy or tight clothes; opt for a fit that complements your body type and enhances your silhouette.
3. Embrace Layering: Layering adds depth and dimension to your casual outfits. Pair a well-fitted t-shirt with a lightweight jacket or a flannel shirt for an effortlessly stylish look.
4. Upgrade Your Footwear: Swap out your basic sneakers for more refined options like clean white leather sneakers, desert boots, or loafers. Your footwear can instantly elevate your overall appearance.
5. Play with Texture: Incorporate textured fabrics into your casual outfits to add visual interest. Think denim, corduroy, chambray, and chunky knit sweaters.
6. Add Statement Accessories: Accessories are a great way to showcase your personal style. A stylish watch, a leather bracelet, or even a patterned bandana can add flair to your casual ensemble.
7. Mix in Tailored Pieces: Don't be afraid to mix casual and tailored pieces. Pair your jeans with a well-fitted blazer or a button-down shirt to create a smart-casual fusion.
8. Experiment with Patterns: While keeping it casual, you can still experiment with patterns. Striped t-shirts, plaid shirts, or even subtly patterned shorts can add a playful touch.
9. Elevate Your Outerwear: A well-chosen jacket or coat can transform your outfit. Invest in a classic denim jacket, a bomber jacket, or a sleek leather jacket to elevate your casual style.
10. Pay Attention to Grooming: Even in casual attire, grooming matters. Maintain a well-groomed appearance by keeping your hair neat, your facial hair trimmed, and your nails clean.
11. Opt for Neutral Colors: Neutral colors create a sophisticated and versatile palette for your casual outfits. Shades like navy, gray, olive, and beige are easy to mix and match.
12. Confidence Is Key: No matter what you're wearing, confidence is the ultimate accessory. Own your style choices and carry yourself with self-assuredness.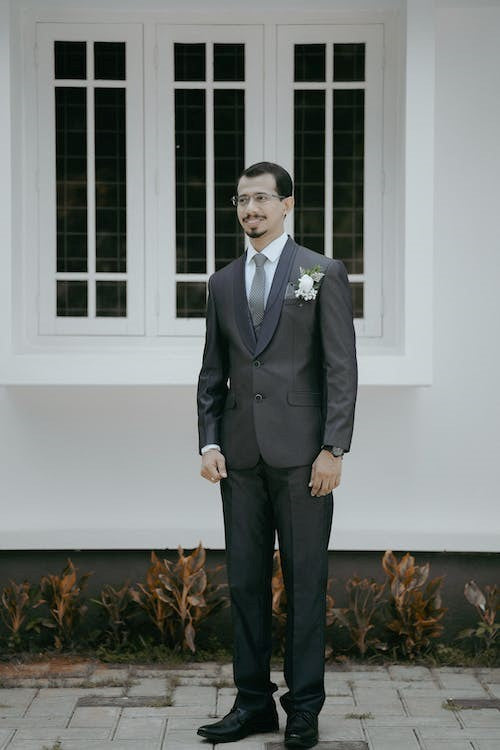 In the realm of men's fashion, few ensembles rival the timeless elegance and sophistication of a well-fitted suit. Once reserved for formal occasions, suits are now making a strong case for becomi...
Read more