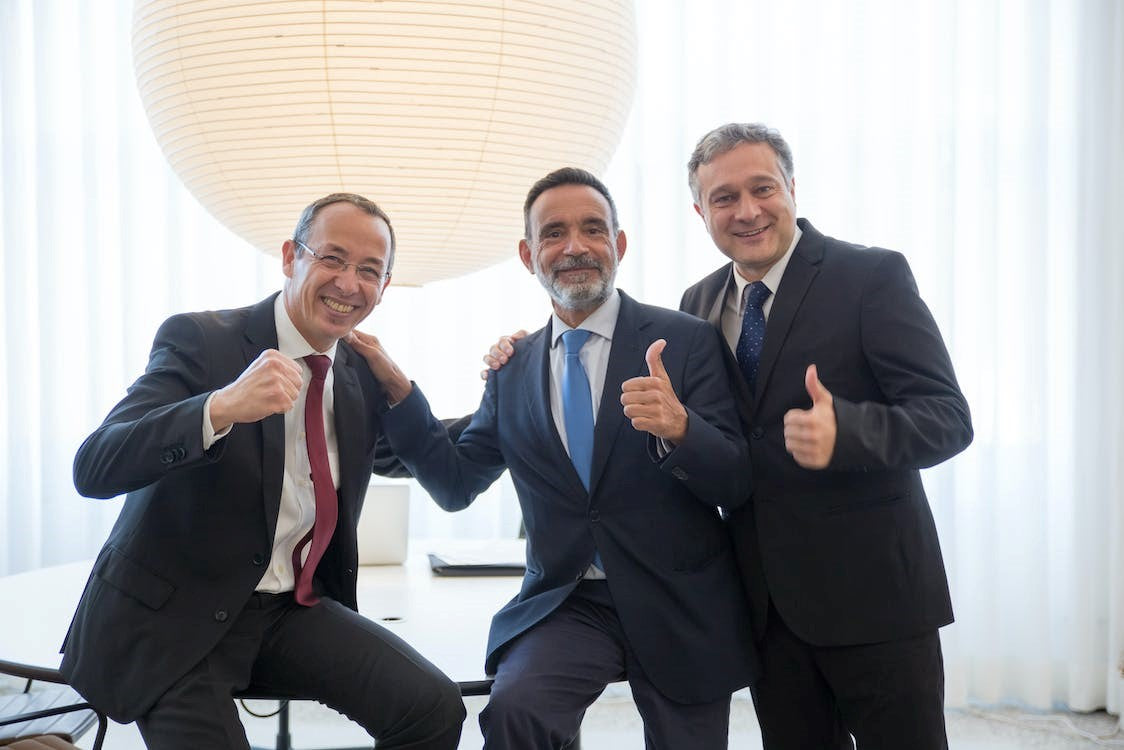 How Should Men Wear a Suit?
The suit is the quintessential attire that exudes elegance, sophistication, and confidence. It is the sartorial equivalent of a power move, and knowing how to wear a suit correctly can make all the difference in leaving a lasting impression.
Whether you are dressing for a formal event, business meeting, or a special occasion, mastering the art of wearing a suit is a skill every man should possess. In this comprehensive guide, we'll walk you through the essential steps to wearing a suit with style, from selecting the right fit to adding those finishing touches.
Choose the Right Fit
The foundation of a well-dressed man in a suit begins with the right fit. A suit that fits you perfectly not only enhances your appearance but also boosts your confidence. Here's how to achieve it:
Jacket
The shoulders should align with your natural shoulder line, and the jacket should comfortably button without pulling. The sleeves should reveal a quarter to half an inch of your dress shirt cuffs.
Trousers
The waistband should sit comfortably at your natural waist, and the trousers should have a slight break where they meet your shoes. Avoid excessively baggy or overly tight trousers.
Select the Appropriate Suit Style
There is a plethora of suit styles to choose from, each suited for different occasions and body types:
Single-Breasted Suit
Versatile and classic, this suit style features a single row of buttons on the jacket. Perfect for most formal and business settings.
Double-Breasted Suit
Known for its overlapping front flaps and two parallel columns of buttons, this style exudes sophistication and is ideal for formal events.
Two-Piece vs. Three-Piece
A two-piece suit includes a jacket and trousers, while a three-piece adds a vest. Three-piece suits are excellent for adding a touch of elegance to your look.
Coordinate Colors and Patterns
Matching colors and patterns is crucial for a polished look:
Solid Colors
If you are new to wearing suits, start with solid colors like navy, charcoal, and gray. They're versatile and timeless.
Patterns
Incorporate patterns like pinstripes or checks for added personality, but ensure they're not overwhelming. Pair patterned suits with a solid-colored dress shirt and tie.
Dress Shirt and Accessories
Your dress shirt and accessories can make or break your suit ensemble:
Dress Shirt
Opt for a classic white or light blue dress shirt for a foolproof look. Make sure it complements the suit's color.
Ties
Choose a tie that complements the suit and shirt. The tie's width should match the lapel width, and it should reach the belt line.
Pocket Square
A pocket square adds a dash of flair. It doesn't need to match the tie exactly, but it should harmonize with the overall color scheme.
Footwear and Socks
The right footwear completes the look:
Oxford Shoes
These are a timeless choice for formal suits. Make sure they're polished and match your suit's color.
Loafers
Ideal for slightly less formal occasions, loafers can add a touch of elegance to your ensemble.
Socks
Match your socks with your trousers or shoes. Avoid flashy colors that distract from the overall look.
Conclusion
Mastering the art of wearing a suit is a skill that can elevate your style and confidence to new heights. By selecting the right fit, suit style, colors, and accessories, you'll exude sophistication and make a lasting impression in any setting.
Remember, a well-fitted suit is not just an outfit; it is a statement of your personal style and attention to detail. So, suit up and conquer the world with style!
In a world where casual attire has become the norm, the classic elegance of a well-fitted suit still holds the power to turn heads and command respect. Whether you are attending a formal event or ...
Read more