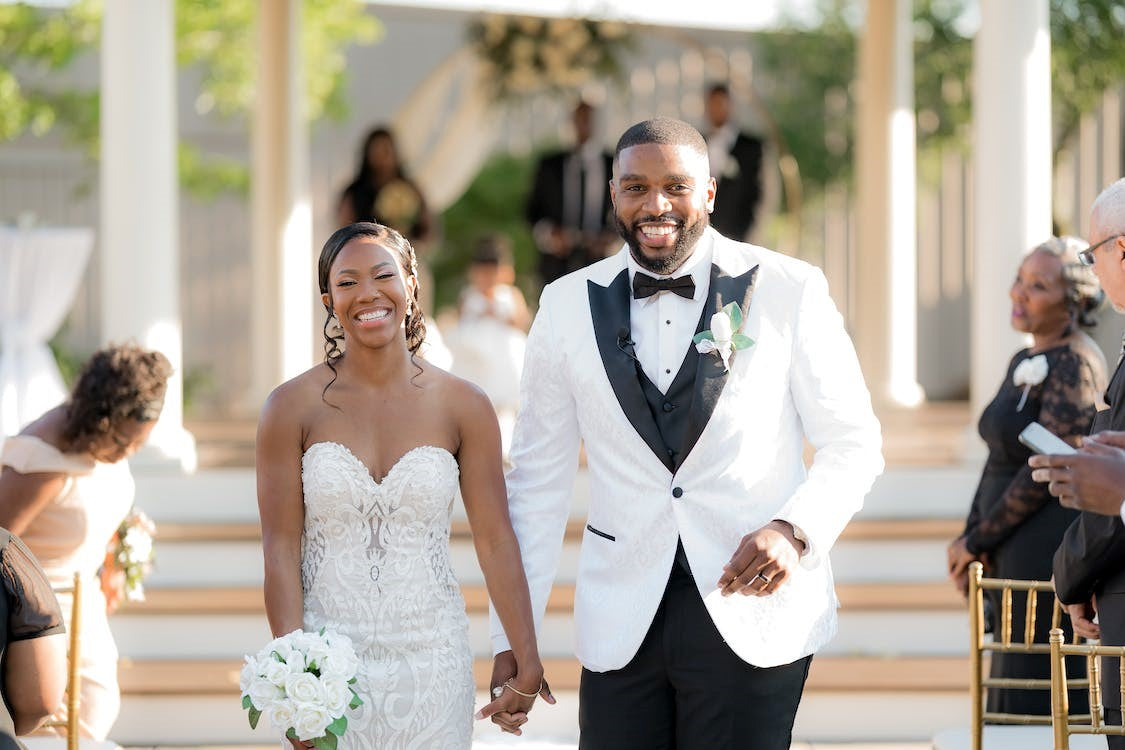 Is White Suit Good for Groom?
Selecting the perfect wedding attire is a pivotal decision for any groom. While the classic black tuxedo remains a timeless choice, white suits have been gaining popularity in recent years. In this blog, we will explore whether a white suit is a good option for grooms and how it can create a statement look for your special day.
The Versatility of White
White, often associated with purity and new beginnings, is an elegant choice for a groom. Whether you are planning a traditional wedding or a more contemporary affair, a white suit can be the ideal choice. Here's why:
Classic and Timeless: White suits exude a classic and timeless charm. They are less prone to fashion trends, making your wedding photos look just as stylish decades later.
A Clean and Crisp Look: White suits are clean and crisp, creating a fresh and polished appearance that's perfect for a groom. They often make you stand out in a crowd of dark suits and tuxedos.
Versatility: A white suit can be paired with various shirt and tie colors, giving you the flexibility to match your bride's gown, the wedding theme, or even your personal style.
Suitable for Any Season: White suits work well throughout the year. In summer, they keep you cool and comfortable, and in winter, they can be layered with a light overcoat.
The Styling Options
To ensure your white suit complements your wedding style and your personal taste, consider these styling options:
Shirt and Tie Combinations: Opt for a crisp white shirt to maintain a clean look. The choice of tie and pocket square can add a touch of color and personality to your outfit. Light pastels, muted tones, or even a bolder color can be used to create a striking contrast.
Accessories: A white suit provides the perfect canvas for accessorizing. Consider cufflinks, a stylish watch, or even a floral boutonniere to complete your look.
Footwear: White suits pair well with brown or black shoes. Choose your footwear based on the overall aesthetic you want to achieve. Brown shoes tend to create a more relaxed look, while black shoes offer a formal touch.
Groomsmen Attire: If you choose to wear a white suit, coordinating with your groomsmen is a breeze. They can wear darker suits, creating a beautiful contrast with your attire.
Considerations
While white suits offer numerous benefits, there are some factors to keep in mind:
Stain Potential: White suits are more susceptible to stains and dirt, so extra care should be taken to keep your attire pristine throughout the day.
Location and Theme: Consider your wedding location and theme. A beach wedding, for example, is the perfect setting for a white suit, while an elegant ballroom affair might require a different style.
Body Type: Ensure the white suit you choose flatters your body type. Tailoring is crucial to achieve the perfect fit.
Conclusion
In conclusion, a white suit is an excellent choice for grooms looking to make a statement on their special day. Its timeless elegance, versatility, and styling options make it a great alternative to traditional black tuxedos.
However, it is essential to consider the location, theme, and potential stains when making your decision. With the right white suit and accessories, you can look stunning and create lasting memories on your wedding day.
What Shoes to Wear with White Suit?
When it comes to making a bold fashion statement, few ensembles rival the elegance and sophistication of a white suit. Whether you're dressing for a summer wedding, a formal event, or just aiming ...
Read more