What Shoes to Wear with White Suit?
When it comes to making a bold fashion statement, few ensembles rival the elegance and sophistication of a white suit. Whether you're dressing for a summer wedding, a formal event, or just aiming to stand out from the crowd, a white suit can be your go-to choice.
However, one question that often arises is, "What shoes should I wear with a white suit?" In this fashion guide, we will explore the best shoe options to complement your white suit and elevate your style to the next level.
Crisp White Sneakers
If you are going for a contemporary and relaxed look with your white suit, white sneakers are an excellent choice. Opt for a clean and minimalistic design to maintain the suit's elegance.
White sneakers add a touch of casual charm to your outfit while keeping the focus on the suit. This combination is perfect for a daytime event or a stylish casual gathering.
Classic Brown Loafers
For a timeless and versatile option, consider pairing your white suit with brown loafers. Brown shoes, especially in shades like tan or cognac, provide a warm contrast to the white suit, creating a well-balanced and sophisticated appearance.
Whether you are attending a summer soiree or a formal affair, brown loafers are an excellent choice to complete your outfit.
Black Oxfords
For a more formal and classic look, black Oxfords are the ideal choice. These shoes offer a sharp contrast to the white suit and exude a sense of sophistication and refinement. Black Oxfords work well for black tie events, formal weddings, or any occasion that demands an extra level of elegance and class.
Tan or Beige Dress Shoes
If you prefer a lighter and summarizer look, tan or beige dress shoes are an excellent match for your white suit. These shoes maintain the suit's brightness while adding a touch of earthy charm to your outfit. Be it a beach wedding, garden party, or any event with a relaxed dress code, tan or beige dress shoes will ensure you look stylish and well put-together.
Navy Blue or Midnight Blue Shoes
For a subtle yet striking contrast, consider pairing your white suit with navy blue or midnight blue shoes. These dark blue shades complement the white suit beautifully and add a touch of sophistication. Blue shoes work well for a variety of occasions, from business events to upscale parties, and they are a fantastic choice if you want to add some depth to your outfit.
Conclusion
A white suit is a bold and stylish choice that can make you stand out in any crowd. The key to perfecting this look is choosing the right shoes to complement it. Whether you opt for the casual charm of white sneakers, the timeless appeal of brown loafers, the formality of black Oxfords, the summery vibe of tan or beige shoes, or the subtle contrast of blue footwear, your choice should reflect your personal style and the occasion you are attending.
By following these guidelines, you will be well-prepared to step out with confidence in your white suit, turning heads and making a lasting impression.
What does a White Suit Symbolize for Men?
White suits for men have a timeless allure and an undeniable charm. They are more than just a fashion statement; they carry a symbolic weight that speaks to purity, elegance, and sophistication. I...
Read more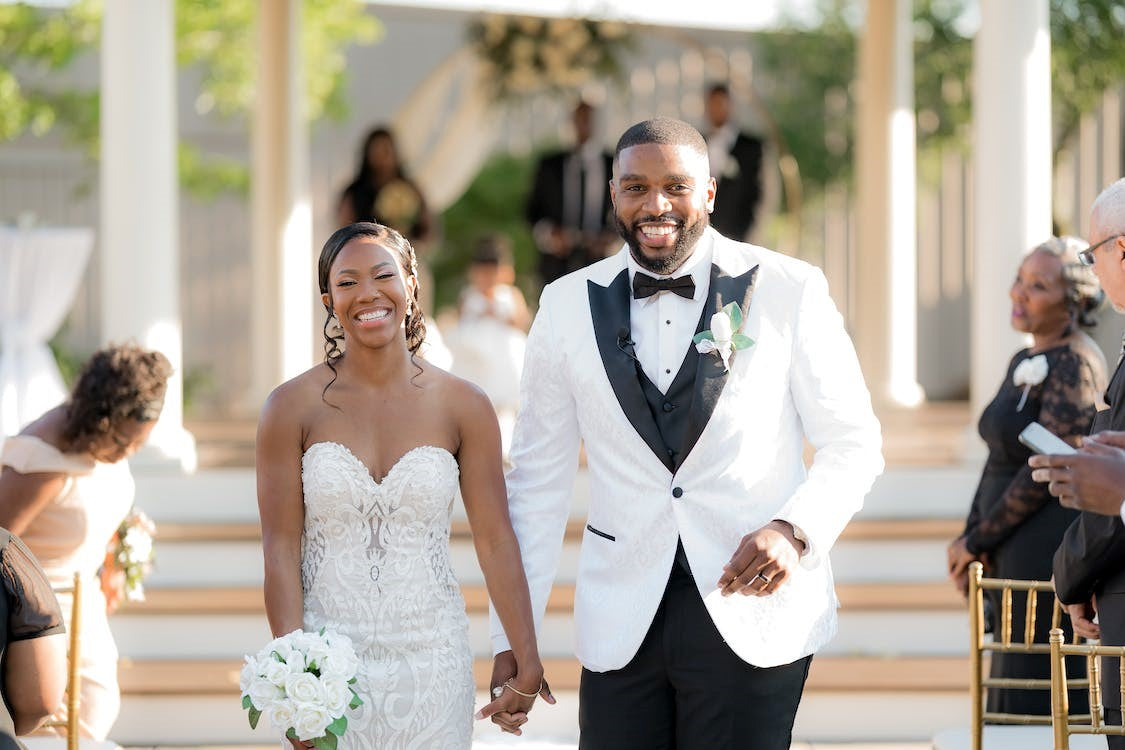 Selecting the perfect wedding attire is a pivotal decision for any groom. While the classic black tuxedo remains a timeless choice, white suits have been gaining popularity in recent years. In thi...
Read more