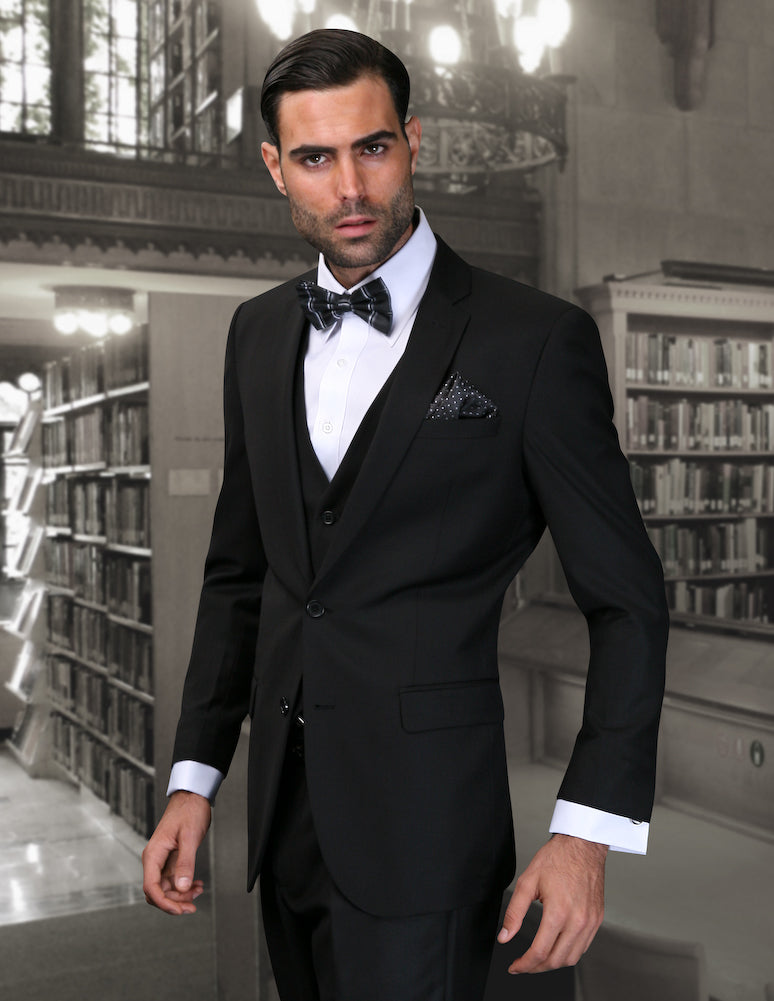 Trending Now: Embrace the Elegance of Slim Fit Suits with EmenSuits
In the world of men's fashion, the slim fit suit has taken center stage, captivating modern gentlemen with its sleek and sophisticated silhouette. As a distinguished purveyor of men's clothing, EmenSuits is excited to present the timeless allure and contemporary appeal of slim fit suits. In this blog, we delve into why these suits are trending now and how you can effortlessly exude elegance while embracing the latest fashion with our premium collection of slim fit suits.
Flattering and Tailored Look: The slim fit suit is designed to complement the natural shape of the body, offering a sleek and tailored appearance. With a narrower waist and tapered trousers, these suits create a flattering silhouette that enhances your posture and confidence. Whether it's for a formal event, a business meeting, or a special occasion, a slim fit suit ensures you make a stylish and lasting impression.

Versatile and Modern: One of the reasons behind the soaring popularity of slim fit suits is their versatility. These suits effortlessly bridge the gap between classic and contemporary, allowing you to adapt your look for various settings. Dress it up with a crisp dress shirt and tie for a formal affair, or go for a more relaxed and stylish approach by pairing it with a patterned dress shirt or even a turtleneck for a modern twist.

A Range of Fabrics and Colors: At EmenSuits, we take pride in offering a wide array of slim fit suits in diverse fabrics and colors. From traditional solid hues like navy, charcoal, and black to eye-catching patterns and textured options, our collection ensures there's a slim fit suit for every occasion and personal style.

Ideal for the Modern Man: For the modern man with a busy lifestyle, slim fit suits are the perfect go-to choice. Their contemporary aesthetic allows you to seamlessly transition from work to after-work events or social gatherings. Whether you're attending a wedding, a gala, or an important business function, a well-fitted slim fit suit is your secret weapon to looking sharp and on-trend.

Embrace Accessories: Enhance your slim fit suit ensemble with carefully selected accessories. A classic tie or bowtie can add a touch of sophistication, while pocket squares and cufflinks allow you to express your unique flair. Don't forget to complete your look with polished dress shoes that perfectly complement the suit.
Conclusion: Step into the limelight of contemporary elegance with the trending slim fit suits from EmenSuits. With their flattering fit, versatility, and modern charm, these suits are the epitome of sophisticated fashion. Embrace the moment and showcase your style prowess at any event or occasion. Explore our premium collection of slim fit suits and elevate your wardrobe to new heights of sophistication. Elevate your style game with EmenSuits and stay ahead of the fashion curve. Happy shopping!