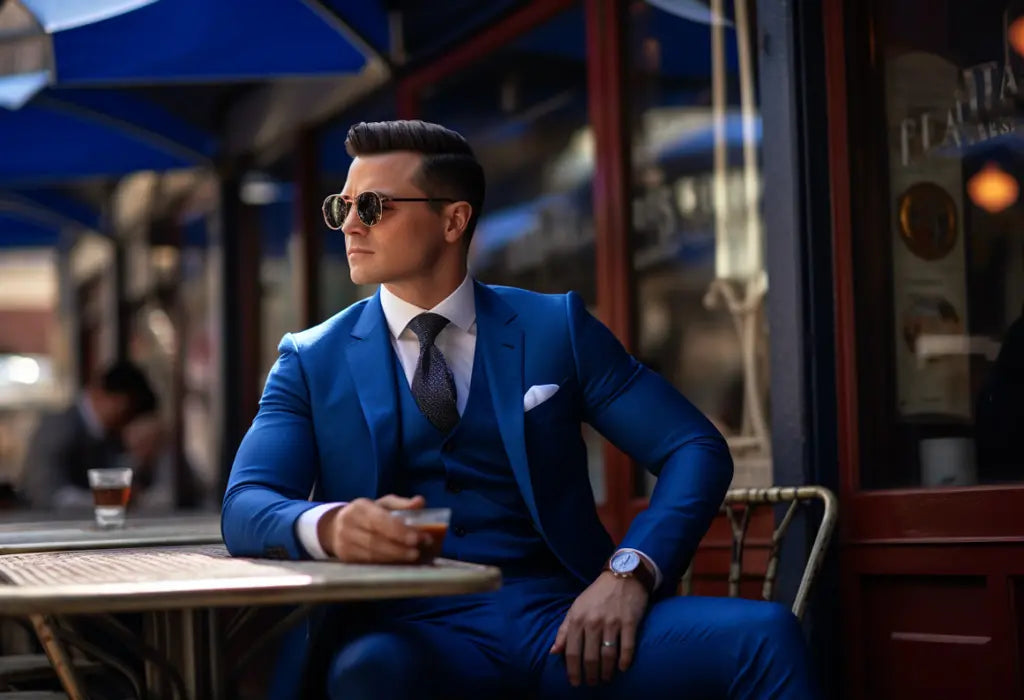 What Colors Are Best for Men's Business Suits?
Why is color important in men's business suits?
Color plays a crucial role in men's business suits as it can convey professionalism, confidence, and style. The right choice of color can enhance a man's appearance and leave a lasting impression in professional settings.
Classic colors for men's business suits
When it comes to men's business suits, classic colors are always a safe bet. These colors exude sophistication and timelessness, making them suitable for various occasions:
Navy Blue: Navy blue is a versatile color that complements a wide range of skin tones. It is a popular choice for business suits as it conveys authority and trustworthiness.
Charcoal Gray: Charcoal gray is another classic color that exudes elegance and professionalism. It is a versatile option that can be worn in both formal and semi-formal settings.
Black: Black is a timeless color that symbolizes power and authority. It is often associated with formal events and is a go-to choice for important business meetings.
Modern colors for men's business suits
While classic colors are always a safe choice, modern men's business suits have embraced a wider range of colors to reflect individuality and personal style. These colors can make a statement while still maintaining a professional appearance:
Light Gray: Light gray suits offer a contemporary and fresh look. They are suitable for less formal business settings and can be paired with a variety of shirt and tie combinations.
Tan: Tan suits are a bold choice that can add a touch of personality to a man's wardrobe. They are best suited for less conservative industries or events.
Navy Pinstripe: Navy pinstripe suits combine the classic navy color with subtle stripes, adding a touch of sophistication and uniqueness.
Considerations for choosing the right color
When selecting a color for a men's business suit, it is important to consider the following factors:
Industry: Different industries have different dress codes and expectations. Consider the norms and traditions of your specific industry when choosing a suit color.
Skin tone: Certain colors may complement or clash with your skin tone. Experiment with different shades to find the ones that enhance your complexion.
Occasion: The occasion and formality of the event should also influence your color choice. For important meetings or formal events, classic colors are generally a safer option.
Remember, the right color can make a significant impact on how others perceive you in a professional setting. Choose a color that aligns with your personal style, the industry you work in, and the impression you want to make.