What Tie to Wear with a White Suit?
When it comes to fashion, few things exude sophistication and timeless elegance quite like a white suit. Whether you are attending a summer wedding, a beachside soirée, or simply looking to make a statement, a white suit can be a bold choice.
However, to truly make your outfit pop and show off your style prowess, you need to know how to choose the perfect tie to complement your white suit. In this blog, we'll explore the art of pairing ties with a white suit to help you create a look that's sharp, stylish, and unforgettable.
Opt for Vibrant Colors
One of the primary advantages of a white suit is its versatility. It serves as a blank canvas, allowing you to experiment with various tie colors. Vibrant and bold colors like cobalt blue, emerald green, and ruby red can create a stunning contrast against the white backdrop. These colors make a bold statement and can be particularly striking during daytime events or summer parties.
Embrace Pastels for a Subtle Look
If you're aiming for a subtler and sophisticated appearance, pastel-colored ties are a great choice. Soft shades like baby blue, lavender, and pale pink complement the freshness of a white suit perfectly. Pastel ties exude an air of sophistication and understated elegance, making them ideal for formal events or daytime gatherings.
Classic Black Tie
For the ultimate in timeless elegance and formality, a black tie is an excellent choice. A black silk tie against a white suit creates a stark, eye-catching contrast. This classic combination is perfect for black-tie events, formal weddings, and upscale evening affairs. Remember to ensure your white suit is impeccably tailored to maintain the overall sharp look.
Patterned Ties for Added Flair
Patterns can add an extra layer of style to your white suit ensemble. Whether it is stripes, polka dots, or paisley patterns, a patterned tie can inject personality into your look. When opting for a patterned tie, make sure that the colors within the pattern harmonize with the white suit to avoid clashing.
Texture Matters
Texture can play a significant role in creating an interesting outfit. To add depth to your ensemble, consider textured ties like knitted or silk grenadine ties. These options can introduce a tactile element to your attire, making it visually appealing and unique.
The Power of the Bow Tie
Bow ties are a stylish choice when pairing with a white suit. They exude a sense of confidence and charm that's hard to match. Opt for a bow tie in a color or pattern that complements the occasion, whether it's a formal event or a more casual gathering.
Conclusion
Your choice of tie can transform a white suit from a blank canvas into a striking masterpiece. Whether you're attending a formal event, a summer celebration, or a beach wedding, knowing how to select the right tie is essential. Experiment with colors, patterns, and textures to create a look that reflects your personal style and the tone of the event.
With the right tie, your white suit will become a symbol of sophistication, elegance, and unforgettable fashion sense. So, don't hesitate to express your personality and stand out from the crowd by making the perfect tie choice for your white suit.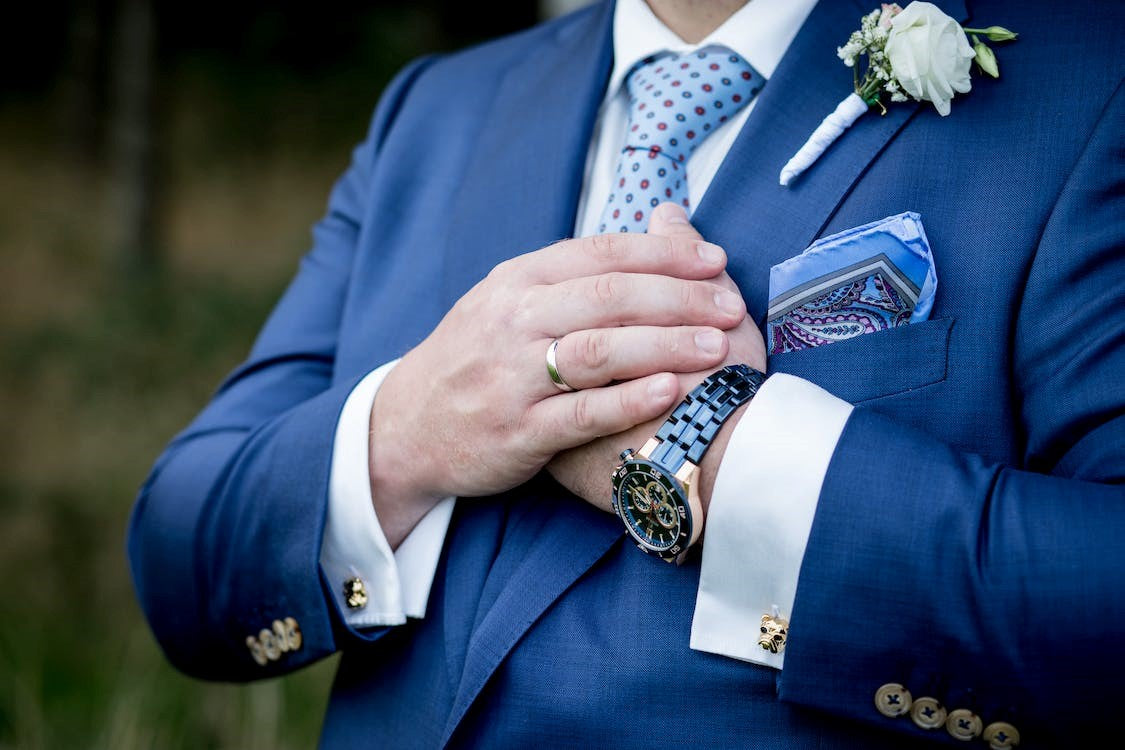 What does a White Suit Symbolize for Men?
White suits for men have a timeless allure and an undeniable charm. They are more than just a fashion statement; they carry a symbolic weight that speaks to purity, elegance, and sophistication. I...
Read more