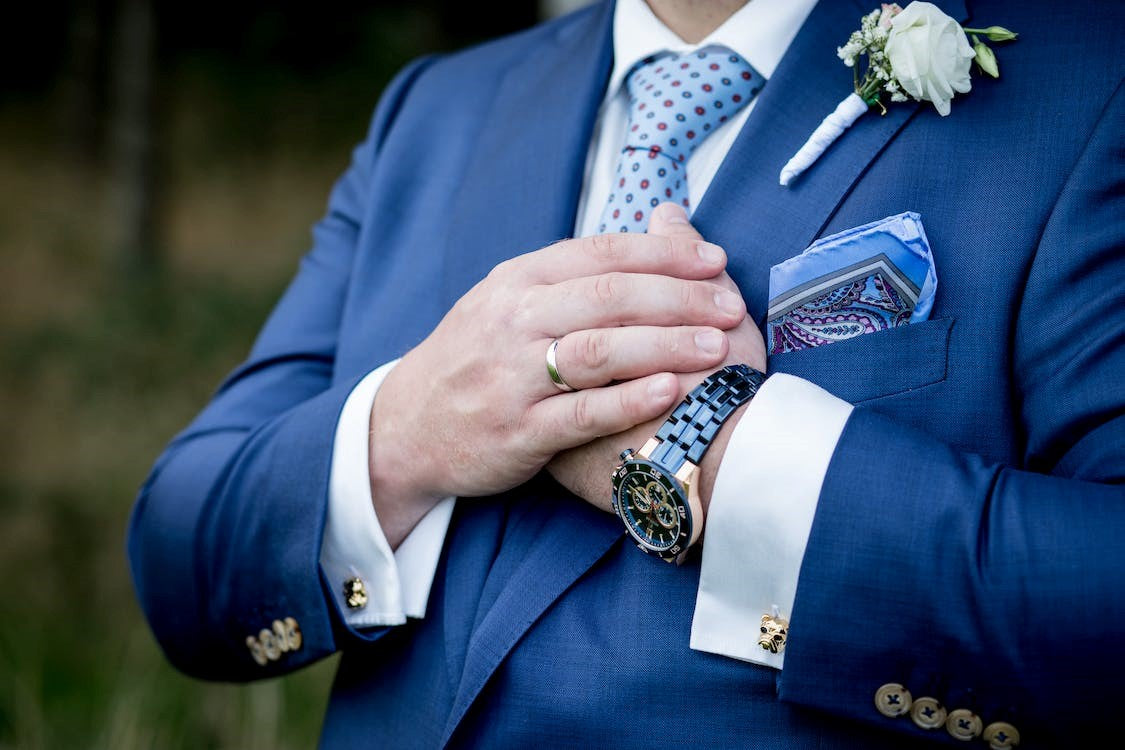 How to Wear a Royal and Midnight Blue Tuxedo?
When it comes to formal events, nothing quite exudes elegance and sophistication like a tuxedo. While black has been the traditional go-to choice for decades, the allure of a royal and midnight blue tuxedo is undeniable. This subtle departure from the classic black can make a bold and stylish statement.
If you are wondering how to wear a royal and midnight blue tuxedo, you have come to the right place. In this guide, we will walk you through the steps to look your best in this sophisticated attire.
Choosing the Right Fit
The first step in rocking a royal and midnight blue tuxedo is to choose the right fit. A well-fitted tuxedo is the foundation of any stylish look. Whether you opt for a slim fit, classic fit, or a tailored fit, make sure the tuxedo jacket fits comfortably, allowing for a range of motion while remaining snug at the shoulders and chest.
The pants should also fit well around your waist and thighs. A tailor can help you achieve the perfect fit if needed.
Selecting the Right Fabric
The fabric of your tuxedo can significantly impact its overall look and comfort. Royal and midnight blue tuxedos are often crafted from materials like wool or a wool-blend. These fabrics offer a rich and elegant appearance, perfect for formal occasions.
The choice of fabric can also affect the season you wear the tuxedo in, as wool tuxedos are suitable for cooler months, while lightweight blends work well in warmer weather.
Coordinating with the Right Accessories
Accessories play a pivotal role in completing the look of your tuxedo. Here's how to make them work for you:
Shirt: A classic white dress shirt is a timeless choice, but you can also opt for subtle patterns like a light blue or pale pink. Ensure that the shirt complements the tuxedo's colors.
Bowtie: A black silk or satin bowtie is a traditional choice, but don't be afraid to experiment with patterns and colors. Just make sure it matches the tuxedo's color scheme.
Pocket Square: A white silk pocket square is an elegant choice, but you can match it with the bowtie or use a complementary color. The key is to add a touch of flair without overwhelming the ensemble.
Cufflinks: Simple and elegant cufflinks, either in silver or gold, can add a touch of class to your tuxedo.
Footwear: Black patent leather shoes are the classic choice for tuxedos. Ensure they are well-polished and in good condition.
Perfecting the Details
Small details can make or break your tuxedo look. Pay attention to the following:
Jacket Lapels: Peak or shawl lapels are great options for a royal and midnight blue tuxedo. They add a touch of luxury and sophistication to your ensemble.
Trousers: Make sure your trousers have a flat front and a satin stripe down the sides, in keeping with tuxedo traditions.
Socks: Stick with black or dark socks to maintain a seamless look.
Grooming: Ensure your hair is well-groomed, and consider getting a clean shave or a well-maintained beard to look your best.
Conclusion
A royal and midnight blue tuxedo is a versatile and stylish choice for formal events. By selecting the right fit, fabric, and accessories, you can confidently wear this elegant attire. Remember that confidence and a genuine smile are your best accessories, so wear your tuxedo with pride, knowing that you are making a bold and stylish statement at any formal event.
With these tips in mind, you will undoubtedly turn heads and leave a lasting impression.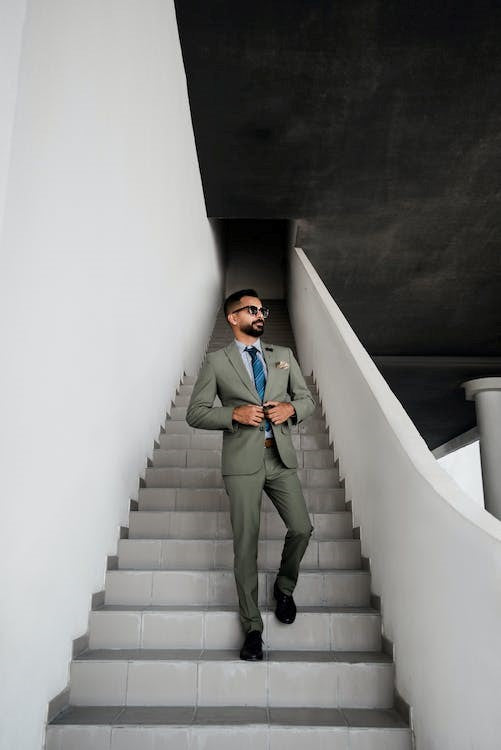 The slim-fit suit is a timeless classic in the world of men's fashion. With its sleek and tailored look, it is no wonder that it has become a staple in the modern man's wardrobe. However, many peo...
Read more
What Tie to Wear with a White Suit?
When it comes to fashion, few things exude sophistication and timeless elegance quite like a white suit. Whether you are attending a summer wedding, a beachside soirée, or simply looking to make a...
Read more