When Should a Man Wear a Tuxedo?
Tuxedos have long been a symbol of elegance and sophistication in men's fashion. However, there's often confusion surrounding when it is appropriate to wear a tuxedo. Should you reserve it only for black-tie events, or can you pull it off for other occasions?
In this blog, we will provide a comprehensive guide to help you understand when a man should wear a tuxedo.
Black-Tie Events
The most classic and common occasion for a man to wear a tuxedo is at a black-tie event. These formal affairs typically include galas, upscale weddings, award ceremonies, and high-end corporate gatherings. When the invitation specifies "black tie," it is a clear signal that a tuxedo is the appropriate attire.
White-Tie Events
White-tie events are even more formal than black-tie affairs. They include events like state dinners, opera openings, and the most prestigious of weddings. For a white-tie event, you should wear a black tailcoat, a white wing-collared shirt, a black bowtie, black formal trousers, and patent leather shoes. A tuxedo isn't suitable for these occasions.
Formal Weddings
While black-tie weddings are formal enough for a tuxedo, some couples opt for a slightly less formal dress code. A tuxedo can also be worn at other formal weddings, especially in the evening. However, it is essential to check the invitation and ask the couple for guidance if you are uncertain.
Gala and Charity Events
Gala and charity events often fall under the black-tie category. Wearing a tuxedo to such events showcases your respect for the occasion and the cause you're supporting. It's an excellent choice when you want to make a lasting impression.
High-End Cocktail Parties
If you're attending a high-end cocktail party, a tuxedo can set you apart from the crowd. Opt for a well-tailored, stylish tuxedo to maintain the balance between formal and casual.
New Year's Eve Celebrations
New Year's Eve is a time to celebrate in style. Choosing a tuxedo for this occasion is a great way to welcome the new year with elegance. You can even experiment with unique colors and accessories to stand out.
Opera and Theater
Attending the opera or theater is a great opportunity to wear a tuxedo. It demonstrates your appreciation for the arts and adds to the overall experience.
Cruise Dinners
Many upscale cruise lines have formal nights where guests are encouraged to dress in their best attire. A tuxedo can be an excellent choice for these evenings as it complements the luxurious atmosphere on board.
Anniversary Dinners
For milestone anniversaries, consider wearing a tuxedo when taking your significant other to a high-end restaurant. It is a romantic and memorable way to celebrate.
Special Occasions
There may be other special occasions in your life, such as a significant birthday or an important family event, where wearing a tuxedo is appropriate. Use your judgment and consider the formality of the event to decide if a tuxedo is the right choice.
Conclusion
A tuxedo is a timeless symbol of style and refinement, and knowing when to wear one is essential for every well-dressed man. While black-tie events are the most common occasions for a tuxedo, there are several other situations where you can confidently sport this elegant attire.
Always consult the dress code and event specifics to ensure you are dressed appropriately. By following this guide, you will be well-prepared to make a statement in your tuxedo at the right moments.
What does a Tuxedo Suit Consist of?
The tuxedo, often referred to as the epitome of men's formalwear, exudes elegance and sophistication. Whether you're preparing for a black-tie event, a wedding, or any formal occasion, understandi...
Read more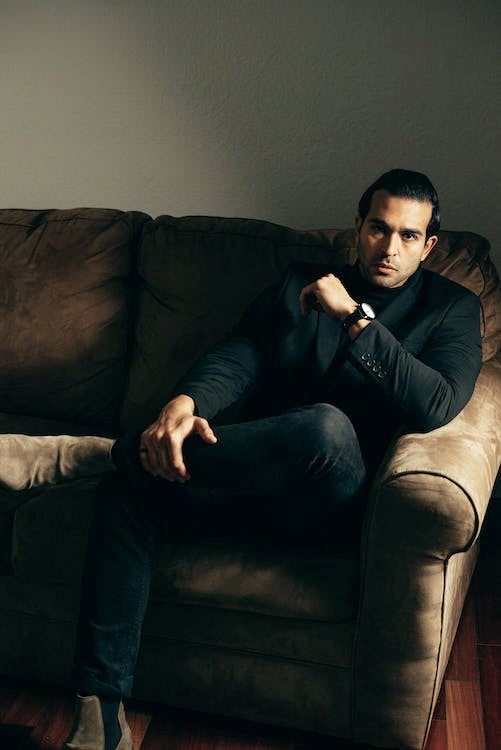 In the world of men's fashion, few items convey elegance and sophistication quite like a luxury suit. A well-crafted, premium quality suit not only enhances a man's appearance but also reflects hi...
Read more