5 Trendy Ways to Style Streetwear
Streetwear has evolved into a dominant fashion trend, embracing the perfect blend of comfort and style. With its edgy and urban appeal, streetwear has become the go-to choice for fashion-forward men. Whether you are a streetwear enthusiast or just starting to explore this style, we have got you covered with five trendy ways to elevate your streetwear game and turn heads on the streets.
Mix and Match: High and Low Fashion
One of the coolest aspects of streetwear is its versatility. Embrace the art of mixing high-end pieces with affordable streetwear brands. A high-fashion streetwear outfit can be as simple as pairing a designer logo t-shirt with ripped jeans and a classic snapback hat. This blend of high and low creates an effortlessly cool look that exudes confidence and style. Remember, it's not about the price tag, but how well you carry yourself in the outfit.
Layer It Up: Jackets and Hoodies
Layering is a key element in mastering streetwear fashion. When the weather cools down, embrace the opportunity to add depth and dimension to your outfit with jackets and hoodies. Opt for a classic bomber jacket to add a touch of ruggedness to your style or throw on an oversized hoodie for a cozy yet trendy look. Don't be afraid to experiment with various textures, colors, and patterns to create a unique streetwear statement.
Sneakerhead's Paradise: Statement Footwear
No streetwear look is complete without the perfect pair of sneakers. Sneaker culture plays a significant role in streetwear fashion, and the options are endless. From classic Nike Air Jordans to chunky Balenciaga kicks, sneakers can make or break your outfit. Choose statement footwear that complements your overall style and adds a pop of color or texture to your ensemble.
Accessorize with Confidence
Streetwear is all about expressing your individuality, and accessorizing is the perfect way to do that. Don't be shy to add bold accessories to your outfit, such as chains, rings, or a stylish watch. Beanies, caps, and sunglasses are also great options to enhance your streetwear look. Just remember to strike the right balance – a few statement pieces can go a long way.
Embrace Graphic Tees and Prints
Graphic tees and bold prints are synonymous with streetwear fashion. These eye-catching designs allow you to showcase your personality and interests. Whether you prefer vintage band tees, abstract artwork, or quirky logos, incorporating graphic elements into your outfit can instantly level up your streetwear game. Pair your graphic tee with joggers or distressed denim for an effortless yet stylish ensemble.
Conclusion
Streetwear is more than just a fashion trend; it is a lifestyle that allows you to express yourself through clothing and accessories. By mixing high and low fashion, experimenting with layering, choosing statement footwear, accessorizing with confidence, and embracing graphic tees and prints, you can create unique and stylish streetwear looks that will turn heads wherever you go.
Remember, the key to mastering streetwear is to have fun, be bold, and let your personality shine through your fashion choices. So, go ahead and rock the streets with your impeccable streetwear style!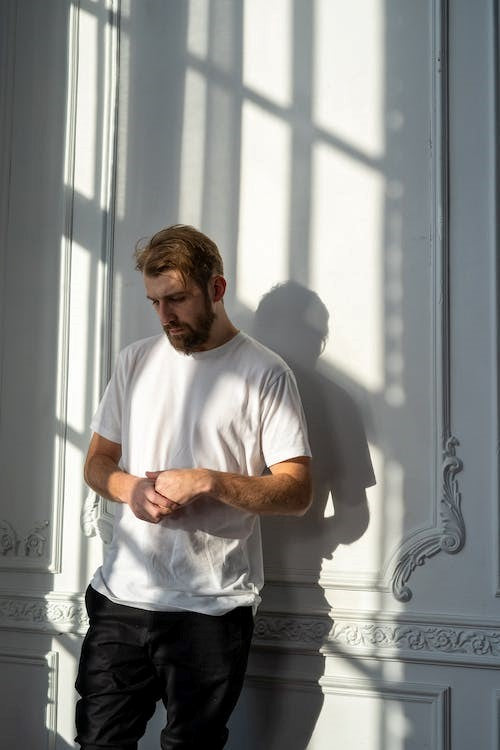 5 Must-Have Shirts Every Guy Should Own
When it comes to building a versatile and fashionable wardrobe, shirts play a pivotal role in a guy's clothing arsenal. Whether you are dressing up for a special occasion or aiming for a casual ye...
Read more