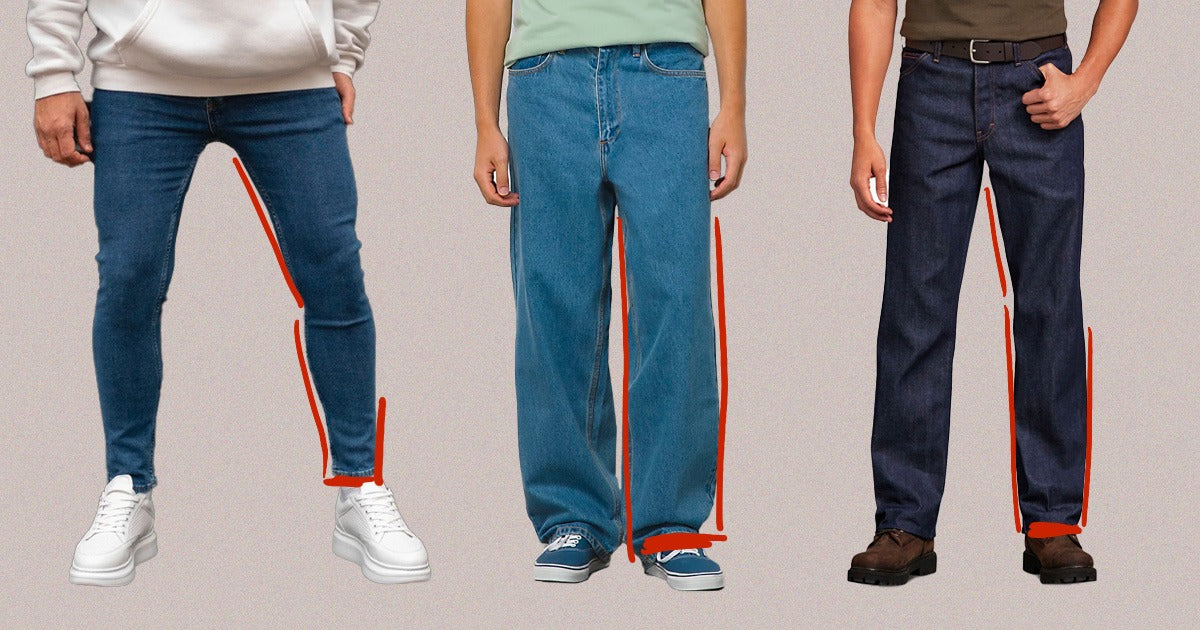 How to Build a Timeless Wardrobe for Men
When it comes to fashion, trends may come and go, but timeless style remains constant. Building a wardrobe that transcends passing fads and always exudes elegance is an art. In this guide, we'll take you through the essential steps to create a timeless wardrobe that reflects your personal taste and stands the test of time.
1. Invest in Classic Basics
The foundation of a timeless wardrobe lies in classic basics. Start with versatile pieces like well-fitted jeans, crisp white shirts, tailored chinos, and a navy blazer. These items can be mixed and matched to create a variety of looks for different occasions.
2. Choose Quality over Quantity
In a world of fast fashion, quality is often sacrificed for quantity. Opt for high-quality fabrics and well-constructed garments that will age gracefully and maintain their structure over time. Quality pieces may come with a higher price tag, but they are investments that pay off in the long run.
3. Stick to Neutral Colors
Neutral colors are the backbone of a timeless wardrobe. Shades like black, white, gray, navy, and beige are versatile and easy to combine. They also have a timeless appeal that ensures your outfits remain stylish regardless of current trends.
4. Incorporate Timeless Patterns
Patterns like stripes, checks, and houndstooth have stood the test of time. Incorporate these timeless patterns into your wardrobe through shirts, ties, and accessories. Keep in mind that subtlety is key – opt for patterns that are elegant and understated.
5. Own a Well-Tailored Suit
A well-tailored suit is a cornerstone of timeless style. Whether it's a classic black or navy suit, ensure it fits impeccably. A suit that flatters your body shape and is well-proportioned will always be in vogue.
6. Embrace Timeless Accessories
Accessories can elevate your look and add a touch of individuality. Invest in quality accessories like a leather belt, a classic watch, and versatile shoes that can transition from formal to casual settings seamlessly.
7. Don't Neglect Outerwear
Timeless style extends to outerwear too. A well-constructed trench coat, a tailored overcoat, and a versatile denim jacket are pieces that never go out of style and can be layered over various outfits.
8. Avoid Extreme Trends
While experimenting with trends can be fun, it's best to avoid extreme or overly specific trends when building a timeless wardrobe. Instead, focus on styles that have proven their longevity.
9. Tailor to Perfection
Fit is paramount in timeless fashion. Make sure your clothing fits you well and flatters your body shape. A tailor can work wonders in achieving the perfect fit for your garments.
10. Evolve with Elegance
As you age and your style evolves, your timeless wardrobe should adapt too. Embrace the changes while maintaining the core elements that define your classic style.
Building a timeless wardrobe requires thoughtful curation and investment in quality pieces. By focusing on classic basics, quality, and timeless aesthetics, you'll create a wardrobe that reflects your personal style and ensures you're always impeccably dressed for any occasion.
For any questions or advice on building your timeless wardrobe, feel free to reach out to us at:
Email: info@emenuist.com Phone: 310-280-6302