What are Some Tuxedo Accessories?
When it comes to dressing up for a formal event, nothing quite exudes timeless elegance and sophistication like a classic tuxedo. However, to truly make a lasting impression, it is essential to pay attention to the details. Tuxedo accessories are the key to elevating your style and ensuring you stand out in a sea of black and white.
In this blog, we will delve into the world of tuxedo accessories, highlighting the must-have items that can transform your look from ordinary to extraordinary.
Bow Tie: The Quintessential Choice
The bow tie is the focal point of any tuxedo ensemble. While the classic black silk bow tie is a timeless choice, you can also experiment with different colors and materials to match your personal style and the event's theme. A self-tie bow tie adds a touch of authenticity and charm, but pre-tied options are also convenient for those who prefer an easy and polished look.
Tuxedo Shirt: The Canvas of Elegance
A crisp, white tuxedo shirt is a staple accessory. Opt for a pleated front or a textured bib to add a touch of dimension to your outfit. French cuffs and cufflinks are a must, as they provide an opportunity to inject a hint of personality into your look. You can choose from a variety of cufflink styles, including classic studs, monogrammed options, or even novelty designs.
Tuxedo Shoes: The Foundation of Your Style
The right pair of tuxedo shoes is vital for completing your look. Patent leather oxfords or velvet slippers are the most popular choices. These shoes exude sophistication and perfectly complement the formal nature of a tuxedo. Remember to ensure your shoes are well-polished and in good condition for a sharp appearance.
Cummerbund or Waistcoat: Adding Layers of Refinement
A cummerbund or waistcoat (vest) serves the dual purpose of concealing your waistband and enhancing your overall style. These pieces are available in various colors and patterns, allowing you to add a personal touch to your tuxedo ensemble. A cummerbund can be particularly practical for warm-weather events as it prevents the shirt from coming untucked.
Pocket Square: A Subtle Splash of Color
A pocket square is an understated accessory that can add a pop of color or texture to your tuxedo. It should complement your bow tie or other accessories, and you can experiment with various folding techniques to create a distinctive look. While a classic white pocket square is always a safe choice, silk or linen options in various colors can be a great way to express your individuality.
Tuxedo Studs: Elegant Details
Tuxedo studs, which fasten the front of your shirt, come in various styles and materials. These small but elegant details can enhance your tuxedo's overall appearance. They are often sold as a set with matching cufflinks, ensuring a coordinated look.
Tie Clip or Tie Bar: Keep It Neat
If you opt for a necktie rather than a bow tie, a tie clip or tie bar is a practical accessory that keeps your tie in place, preventing it from drifting into your dinner plate. It's also a stylish detail that adds a touch of class to your attire.
Socks and Suspenders: Unseen Essentials
While socks and suspenders may not be immediately visible, they are essential components of your tuxedo ensemble. Your socks should match your trousers, while suspenders help maintain a polished appearance by ensuring your trousers stay securely in place.
Conclusion
In conclusion, the world of tuxedo accessories is rich and diverse, offering numerous ways to personalize your formal look. Whether you are attending a wedding, a gala, or a black-tie event, these accessories are the key to making a memorable impression.
Don't hesitate to experiment with different combinations to find the style that best suits your personality and the occasion. Elevate your style with these tuxedo accessories and make a lasting statement at any formal event.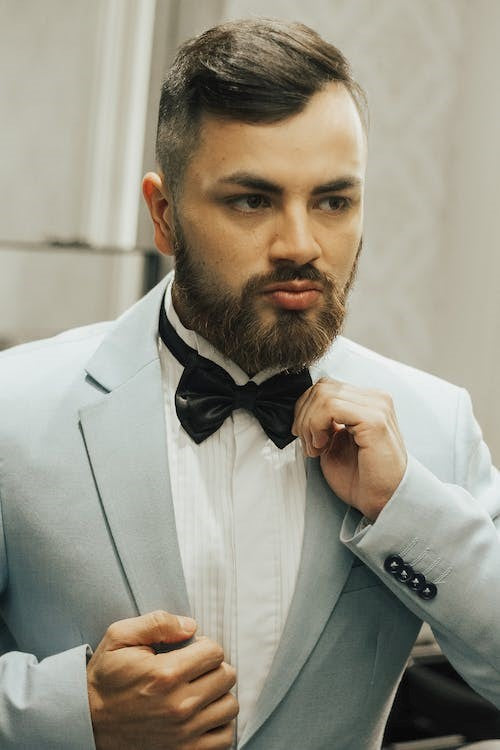 What is the Most Popular Tuxedo Style?
When it comes to formal wear, few garments can rival the timeless elegance of a tuxedo. A well-fitted tuxedo exudes sophistication and class, making it the go-to choice for special occasions and b...
Read more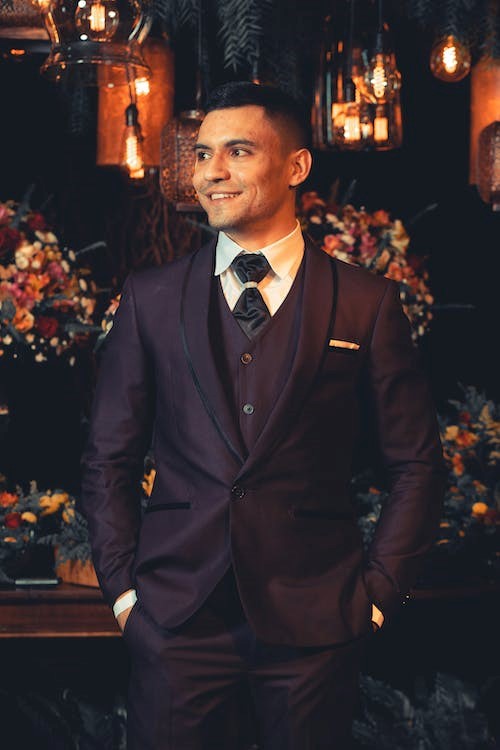 A tuxedo is more than just a piece of clothing; it is a symbol of timeless elegance and sophistication. Whether you are getting ready for a black-tie event, a wedding, or a special occasion, the c...
Read more