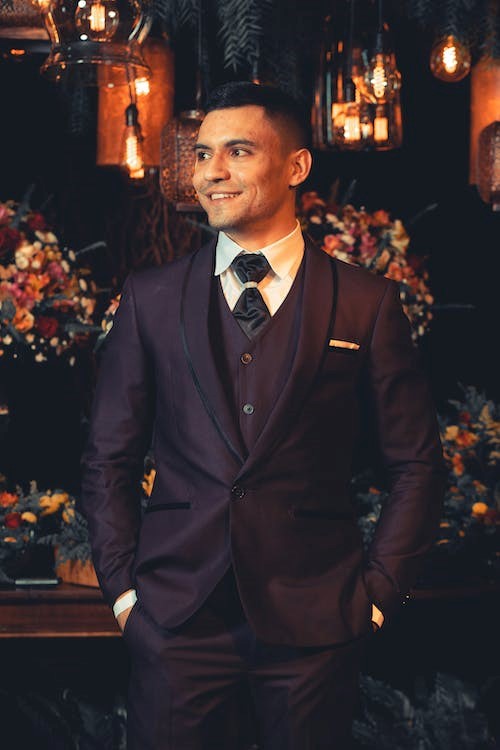 What Makes a Tuxedo Special?
A tuxedo is more than just a piece of clothing; it is a symbol of timeless elegance and sophistication. Whether you are getting ready for a black-tie event, a wedding, or a special occasion, the choice of a tuxedo can make a significant impact on your overall appearance.
In this blog, we will delve into the elements that make a tuxedo special, shedding light on its history, design, and timeless appeal.
A Brief History of the Tuxedo
Before we explore what makes a tuxedo special, it is essential to understand it's fascinating history. The tuxedo, named after Tuxedo Park in New York, has its roots in the 19th century. It emerged as a less formal alternative to the tailcoat and soon gained popularity as the go-to attire for formal evening events.
This history adds a layer of tradition and distinction to the tuxedo that sets it apart from other formal wear.
Impeccable Craftsmanship
One of the key factors that make a tuxedo special is the meticulous craftsmanship that goes into its creation. Tuxedos are typically hand-tailored by skilled artisans, ensuring the perfect fit and attention to detail. The careful selection of premium fabrics and the precision of every stitch contribute to the tuxedo's exceptional quality.
Timeless Design
The classic design of a tuxedo is another element that sets it apart. It features a sharply cut jacket with satin lapels, typically in black or midnight blue, paired with matching trousers. The crisp white dress shirt, black bowtie, and black patent leather shoes complete the look. This timeless design has remained virtually unchanged for decades, making it a symbol of enduring style and sophistication.
Versatility
While the classic tuxedo design is the pinnacle of formal wear, it's also remarkably versatile. You can customize it with various accessories and styles to suit different occasions. Whether you opt for a shawl collar, a double-breasted jacket, or a colored bowtie, a tuxedo allows you to express your personality while adhering to a formal dress code.
Confidence Booster
Wearing a tuxedo is not just about the clothing; it is about the confidence it instills. When you put on a well-fitted tuxedo, you stand taller, feel more elegant, and exude self-assuredness. This boost in confidence is one of the intangible qualities that make a tuxedo special; it makes you feel like you can take on the world.
Symbol of Celebration
Tuxedos are closely associated with celebrations and significant life events. Wearing a tuxedo often marks a memorable moment in one's life, such as a wedding, an awards ceremony, or a milestone birthday. This association with joy and celebration makes the tuxedo an emblem of special moments.
Conclusion
In conclusion, a tuxedo is special not just because of its elegant design and craftsmanship, but also because of its rich history, timeless appeal, and the confidence it imparts. It is a symbol of tradition, celebration, and sophistication that has stood the test of time.
When you wear a tuxedo, you are not just wearing clothing; you are embracing a legacy of style and grace. So, the next time you have a special event on the horizon, consider the timeless tuxedo and experience the magic it brings to your appearance and attitude.
What are Some Tuxedo Accessories?
When it comes to dressing up for a formal event, nothing quite exudes timeless elegance and sophistication like a classic tuxedo. However, to truly make a lasting impression, it is essential to pa...
Read more
What does a Tuxedo Suit Consist of?
The tuxedo, often referred to as the epitome of men's formalwear, exudes elegance and sophistication. Whether you're preparing for a black-tie event, a wedding, or any formal occasion, understandi...
Read more