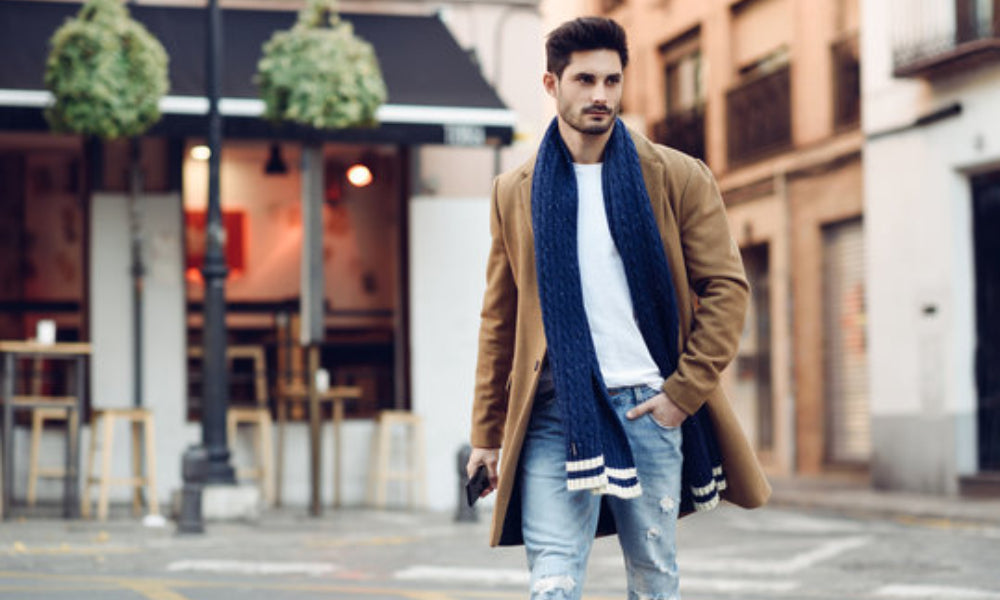 What Are the Latest Men's Fashion Trends?
What are the latest men's fashion trends?
When it comes to fashion, staying up-to-date with the latest trends is essential. Whether you're a fashion enthusiast or simply want to upgrade your wardrobe, knowing what's in style can help you make confident fashion choices. In this blog post, we'll explore the latest men's fashion trends that are making waves in the industry.
1. Athleisure: Comfort meets style
Athleisure has become a dominant trend in men's fashion, blurring the lines between athletic wear and everyday clothing. This trend focuses on combining comfort and style, allowing men to effortlessly transition from the gym to casual outings. Think joggers, hoodies, and sneakers paired with tailored pieces for a modern and relaxed look.
2. Sustainable fashion: Ethical choices
With sustainability taking center stage in the fashion industry, men's fashion is no exception. More and more brands are embracing eco-friendly practices and offering sustainable clothing options. From organic cotton t-shirts to recycled materials, you can now make fashion choices that align with your values.
3. Oversized silhouettes: Embrace the volume
Oversized silhouettes have been gaining popularity in recent years, and they continue to dominate the fashion scene. From oversized shirts to wide-leg trousers, this trend adds a touch of effortless cool to any outfit. Just remember to balance the volume by pairing oversized pieces with more fitted ones.
4. Statement accessories: Elevate your look
Accessories play a crucial role in completing a stylish outfit. This season, statement accessories are stealing the spotlight. Whether it's a bold watch, a patterned scarf, or a stylish hat, adding a statement piece can instantly elevate your look and make a fashion statement.
5. Earthy tones: Nature-inspired palette
Earthy tones are having a moment in men's fashion. From warm browns to deep greens, these nature-inspired hues bring a sense of sophistication and versatility to any outfit. Experiment with different shades and incorporate them into your wardrobe for a trendy and timeless look.
6. Retro vibes: Nostalgic fashion
Retro fashion is making a comeback, and it's here to stay. From 70s-inspired wide-collar shirts to 90s-style denim, embracing nostalgic elements can add a unique and vintage touch to your outfits. Mix and match retro pieces with modern ones to create a fashion-forward ensemble.
Conclusion
Keeping up with the latest men's fashion trends allows you to express your personal style and stay ahead of the fashion curve. Whether you opt for athleisure, embrace sustainable fashion, or experiment with oversized silhouettes, remember to choose trends that resonate with your individuality. Stay stylish, confident, and on-trend!
How to Choose the Perfect Men's Suit?
What factors should you consider when choosing a men's suit? Choosing the perfect men's suit can be a daunting task, but with the right guidance, you can make a confident decision. Here are some im...
Read more
Where to Buy Affordable Men's Clothing?
Why is it important to find affordable men's clothing? When it comes to building a stylish wardrobe, finding affordable options is essential. Not everyone has a large budget to spend on clothing, b...
Read more