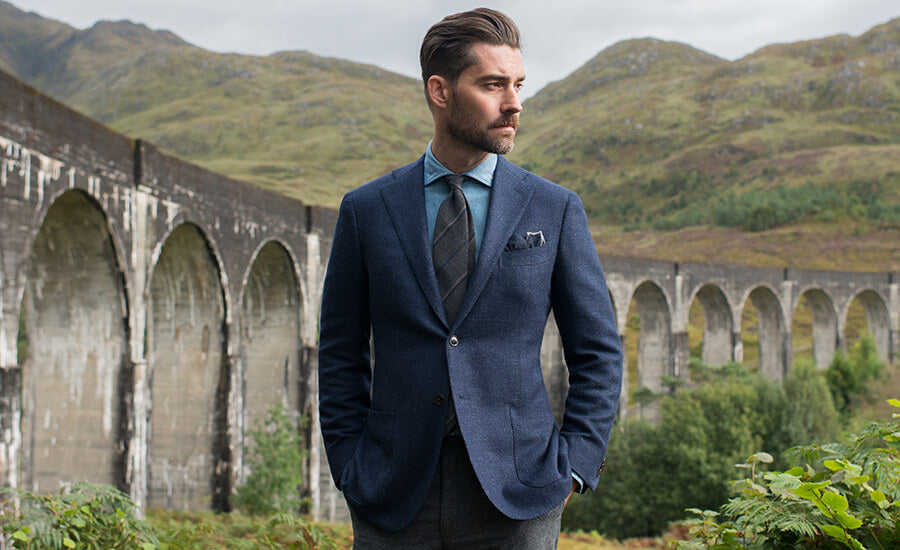 Finding the Perfect Fit: What Size Suit Should I Buy?
Purchasing a suit is a significant investment in your style and confidence. However, finding the perfect fit can be a daunting task, especially with the multitude of options available. At Emensuits, we understand the importance of a well-fitted suit, and we're here to guide you through the process of determining your ideal size. Let's explore some essential tips to help you find the perfect fit for your next suit.
1. Know Your Measurements: Before you start suit shopping, take accurate measurements of your chest, shoulders, waist, and hips. If you're uncertain about taking measurements yourself, visit a tailor or a clothing store where a professional can help you get accurate numbers.
2. Focus on the Shoulder Fit: The fit of the suit's shoulders is crucial, as alterations in this area can be complex and costly. The shoulder seam should align perfectly with the edge of your natural shoulder, neither hanging over nor short of the point.
3. Check the Jacket Length: The length of the suit jacket is a critical factor in achieving a balanced look. The ideal jacket length should cover your seat and end just below the curve of your buttocks. Avoid jackets that are too short or too long, as they can distort your overall appearance.
4. Consider the Jacket Waist Suppression: A well-fitted suit jacket should gently follow the natural contour of your body without excessive pulling or bunching. Look for a slim silhouette that offers subtle waist suppression for a flattering appearance.
5. Sleeve and Trouser Length: The sleeves of your suit jacket should end just above the base of your thumb, allowing a half-inch of your dress shirt cuff to show. For trousers, the length should be long enough to create a slight break in the fabric over your shoes, without excessive pooling or dragging.
6. Jacket Closure and Collar Fit: The jacket should close easily without any strain or pulling. When buttoned, the collar should lay flat against your shirt collar, and there should be no noticeable gaps or buckling.
7. Trouser Waist and Seat Fit: The waistband of your trousers should fit comfortably without needing a belt for support. Ensure that the seat area is neither too tight nor too loose, as this affects both comfort and appearance.
8. Tailoring Options: Off-the-rack suits may not always provide a perfect fit, but don't worry! Most suits can be tailored to match your body's unique measurements. Investing in a suit that fits well in the shoulders and chest gives your tailor a solid foundation to work with.
At Emensuits, we are dedicated to helping you find the ideal size suit that complements your physique and style. Our extensive collection offers various sizes and fits to cater to a wide range of body types. Don't hesitate to seek guidance from our knowledgeable stylists, both in-store and online, who can assist you in choosing the perfect suit for you.
Remember, a well-fitted suit not only enhances your appearance but also boosts your confidence. Find your perfect fit at Emensuits and step into any occasion with style and poise.